(THE PICKET) — The Rams avoided dropping their third straight game with a convincing 100-70 victory over Glenville State Tuesday evening at the Butcher Center.
Shepherd was hot from the start scoring on 10 of their first 12 possessions jumping to an early lead that they would never relinquish. They led by as much as 21 in the first half and took a 59-38 lead into halftime. The Rams didn't miss a beat the second half showing the dominance they had showed in the first never allowing Glenville State to draw the lead any closer than 16 and on their way to 30 point victory.
The Rams shot a season high 57 percent from the field and an astounding 70 percent from the field in the first half.
Senior Ryan McTavish was unstoppable Tuesday night scoring 24 points, shooting 65% from the field and connecting on half of his shots from beyond the arch. He added 9 rebounds a two assists.
Naim Muhammad and AJ Carr both finished with double doubles for the Rams, Muhammad with 21 points and 12 assists, and Carr with 17 points and 11 rebounds.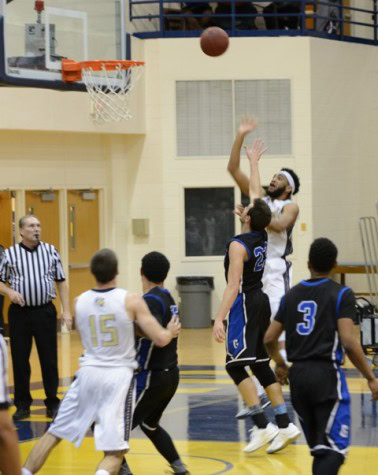 The Rams will hit the court again Thursday Jan. 30 against UVA Wise at 7:30 p.m.