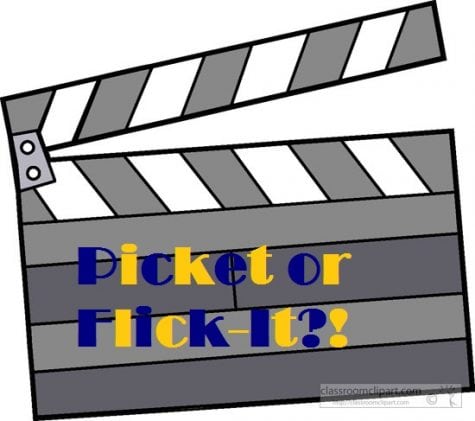 (The Picket)- The Fifty Shades of Grey franchise has been giving audiences a set of guilty pleasures on paper for the last five years and on film in the last two years. The stories follow the dark BDSM and romance based relationship of recent college student, now graduate Anastasia Steele, played by Dakota Johnson and young attractive billionaire Christian Grey, played by Jamie Dornan.
In this second installment Fifty Shades Darker we see the relationship evolve as Ana tries to get Christian to have a real relationship as opposed to a sex slave arrangement. The process is further complicated by a crazy former submissive with destructive goals and a set up of several people who wish to see the relationship fail for their own gains.
Overall the actors do a decent job of making some very two-dimensional characters a little more believable. Johnson's Ana has come a long way since her movie one naïve girl and she showcases this growth well in her approaches to Grey. Dornan's Grey is the standard dominant creepy verging on stalker man we remember from the previous film, trying to get away from that.
Cinematography and lighting were used well in the film, giving us a world of muted colors in the separate lives of Steele and Grey only returning to brighter views after they are back together.
The film is an OK, but has a rather simple story and obvious set up for a third film, with several characters looking to work against the protagonists. The film also continues the same issues that the franchise a whole has had trouble with, a set of sex scenes that are almost soft-core pornography and normalizing or romanticizing an unhealthy-verging-on-psychologically-abusive relationship.
While we now have some background to explain Grey's behaviors and make him more sympathetic, he still behaves in a manor that if he were anyone other than a billionaire we would expect the cops to be contacted. He sends Steele unwanted gifts, buys out an art show because it features photographs of her, has files on all his submissives that look like police reports, and tries to order Steele around constantly.
This picture is really all about sex selling a story and a film; it will still be a guilty pleasure for many women who do find the character romantic. It has plenty of steamy scenes for those who want to walk down that road, with everything from romantic to really kinky and out of the box. For me overall I would rather flick-it on its oversexed and unhealthy relationship portrayals.
Want us to review a movie you're interested in? Let us know.
Jessica Sharpless is a reporter for the Picket and can be contacted at jsharp02@rams.shepherd.edu