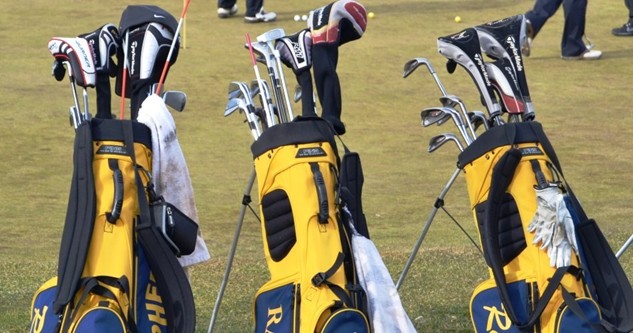 Anthony Bracken, Sports Editor
At the Glade Spring Intercollegiate Championship, the Shepherd Rams men's golf team came in 16th place after the two rounds of play on Monday and Tuesday.
The University of Charleston won the overall tournament as a team. Charleston also had the tournament's top performer on its' side, with Justin Westveer displaying an excellent form of play on both days of the tournament.
As this was the first match of the season for the Rams, this obviously was not the start the team was looking for.
In the MEC preseason poll, the Rams were picked to come in third place, making the result of this tournament finish a relative shock.
Not all was bad for the Rams though. Sophomore Mike Graessle shot 155 combined in the tournament, which put him in 30th place. Fellow sophomore Trey Euler posted a 160, which tied him to be in 58th place.
Following Monday's round, head coach Edward Dolan of the Rams had the following to say about what parts of the course proved to be particularly challenging:
"The firmness of the course made scoring difficult. The wind picked up in the afternoon and the course played firm and fast."
In terms of where the team played well in and struggled in, Dolan said there really were no positives or negatives, but mentioned that the Rams had difficulty "holing the key putts to keep the momentum."
Dolan believed that the Rams were right in the thick of it during Monday's round, but just could not make the putts that they needed to keep the positive vibes going.
The Rams will seek to post a better performance when they take the course again when they play at the Hal Hansen Invitational on September 17.
Anthony Bracken is the Sports Editor of The Picket. He can be reached at abrack02@rams.shepherd.edu