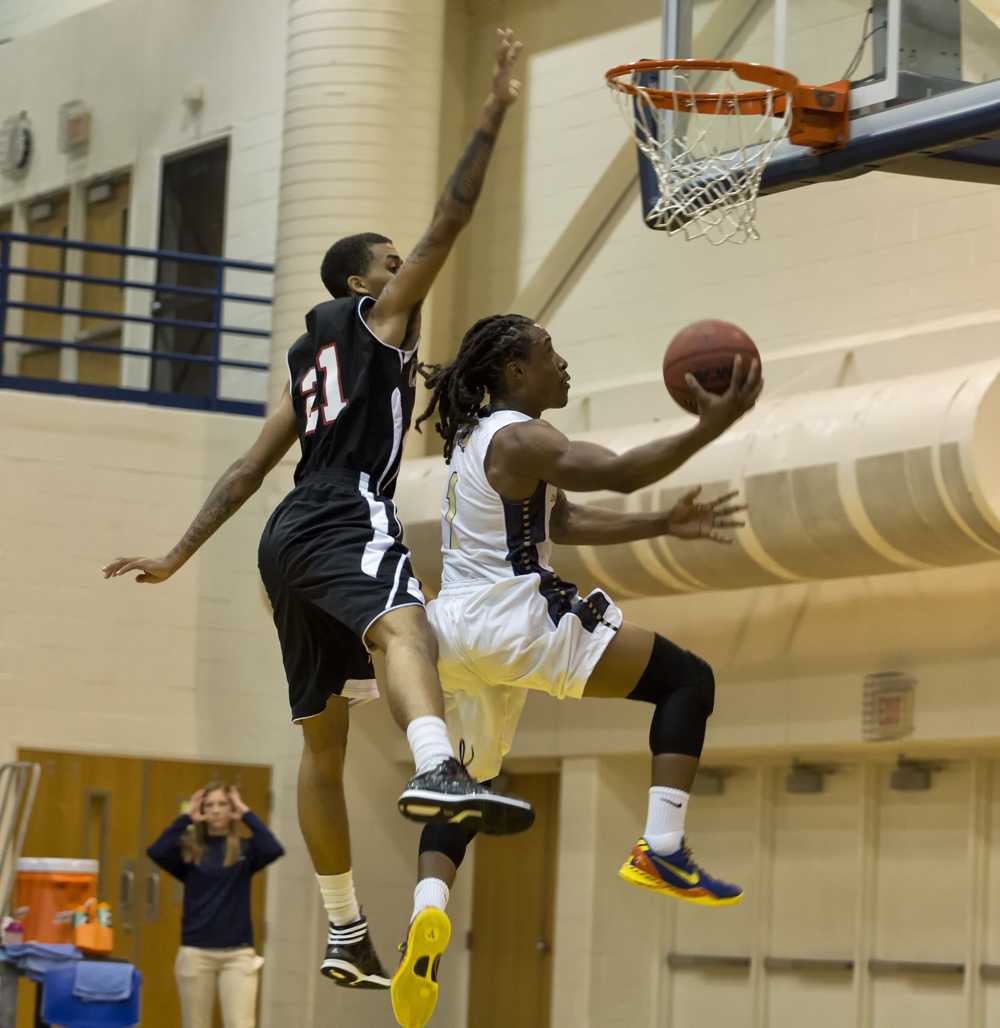 Trying to get the season off on the right foot is the goal of every sports team. It gives them the ability to be loose throughout the season. Building a solid foundation to the start of a season can help a team be at ease for the duration of the season. The Shepherd men's basketball team did just that this past Saturday.
Senior leader Brantley Osborne set the record for all time three-point field goals made and also added 19 points. Osborne made three shots from behind the arc on the evening, giving him 233 in his illustrious career. The native from the Keystone State also contributed six assists as well as four rebounds. Senior Indiana University of Pennsylvania transfer Kevin Jones added 16 points to the effort. Freshman Naim Muhammad added 11 points. Local product Morgan McDonald of Musselman had a double-double, posting 10 points and 11 rebounds. McDonald really helped contribute to one of Shepherd's biggest advantages on the night, helping Shepherd to a 36–31 edge on the glass.
Some California Pennsylvania players had decent evenings. Arman Marks added 21 points on the night, while Alonzo Murphy added 19. Chris Williams added 13 points, while Tynell Fortune had 12 points. Marks, Williams and Murphy each added six rebounds. Drew Cook had three assists to lead the Vulcans. Overall, it wasn't a great team effort from the Vulcans.
Shepherd had a fairly poor evening from behind the arc, going 6–22. Osborne made half of the three points field goals the Rams recorded on the evening. It must be said that the game was won at the free throw line. California of Pennsylvania connected on just 58.8 percent of their free throws, while Shepherd made an excellent 79.2 percent of their free throws. Taking advantage at the charity stripe can definitely turn a basketball game on its head. No doubt, that is what happened this past Saturday.
The Rams host Slippery Rock Sunday at 4 p.m. After that, they will travel to Mercyhurst and Shippensburg before returning home to take on Glenville on Nov. 23. If the beginning of the season is any indication, the Rams could be in for a very successful season.