(THE PICKET) – University officials acknowledge serious concerns with how their purchasing card or p-card program is run and are taking steps to correct the problem immediately, according to a Monday afternoon email to faculty and staff from Interim President Sylvia Manning.
"We also acknowledged a serious concern that our p-card program has not been run in a manner that ensures that purchases are properly reviewed and that we preserve the necessary supporting documentation," Manning wrote.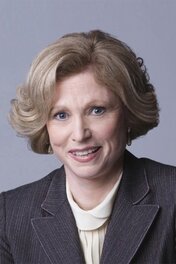 Currently Shepherd University has 119 active purchasing cards, said Valerie Owens, executive director of University communications. The cards are used by various offices to buy needed items, Owens said.
In her email to Shepherd faculty and staff, Manning said that the legislative auditor released the report to media outlets before giving Shepherd University officials a chance to respond to the questioned expenditures. She noted, "Many specific expenditures cited by the news media were lawful and appropriate."
Yet according to a record of the audit posted Sunday, Oct. 18, on the West Virginia legislative post audit website, University general counsel Alan Perdue gave a three-page response to the division findings on Oct. 14.
The division responded to Perdue's explanations in an undated two-page document. Noting that a draft of the audit was given to Manning at 6:30 p.m. on Oct. 8, confirming Manning's assertion, the auditor's response added, "Shepherd still has the opportunity to provide reasonable evidence to justify questionable transactions."
"Our ability to pull together relevant documents from various offices and make assessments was sometimes limited, but initially we quickly established that several of these issues were not inappropriate at all," Perdue said in a Monday email.
Manning also noted in her email to staff that headlines in most of the news stories detailing the auditor's report pertained to the purchase of "sexually-related items bought by a grad assistant hall director and distributed at resident hall student programs in December 2012. She defended the purchases as "sexually-related personal hygiene items" that were not usually on a college campus. She added that the distribution of "sexual enhancement" items was inappropriate.
According to the auditor, the graduate assistant bought 72 condoms, two tubes of K-Y Jelly, and two sexual enhancer drinks. On another occasion, the same purchase cardholder bought another tube of K-Y Jelly and two sexual enhancers.
In his Oct. 14 response to the audit, Perdue wrote, "In a university residence life program, these kinds of items are very effective at getting the attention of students; it is a common programmatic component at Shepherd and at other higher education institutions for such items to be purchased and distributed to students."
According to the audit, 27 percent of the purchases reviewed had not been properly approved and 19 percent, totaling $323,000 had missing or no documentation. In addition to the sexually-related items, other expenses called "extravagant, unallowable and personal" by the auditor include a $95 sterling platter that cannot be found; a car rental for one and a half months despite Shepherd's fleet of state vehicles; shuttle service from nearby airports; a down payment on a two-bedroom townhouse; a wine tasting tour for 11; expedited shipping on items; more than $1,000 in meals; meals for athletics that averaged $48 each; and dinner for two at Hollywood Casino's Final Cut Steak House in Charles Town, West Virginia.
"Shepherd has taken immediate steps to correct process issues identified by the audit," Manning said.
Purchase card holders will be required to have scanned receipts to a university network drive rather than on a personal computer, Manning wrote. "We will continue this work to bring Shepherd fully into compliance with state regulations."
Perdue agreed with Manning and Owens that improvements to the system need to be made.
"We do have improvements to our processes that we need to make and we will make," Perdue said.
Manning also promised faculty and staff in her email that they would be kept informed of improvements that will be made to purchasing procedures.
"We believe that most of the citations in the Auditor's report were in fact not violations but arose from lack of adequate documentations or misunderstanding," Manning wrote. "For many of them we still need more information; when we have it we will share it with you through the various governance bodies of the campus."
The West Virginia auditor has complained since August 2012 that Shepherd's purchasing card program is subject to fraud and oversight issues. In an Aug. 21, 2012, letter to Deborah Judd, then Shepherd vice president for administration and finance, then state auditor Glen B. Gainer III asked for immediate modification to internal controls and accounting procedures. He also said that the State Ethics Commission had formally and informally made comments on University spending on "hospitality, gifts given to employees and third parties, and meals," and suggested the university devise guidelines on these practices.
Todd Bowman is a staff writer for The Picket. He can be reached at tbowma04@rams.shepherd.edu or on Twitter @todd_bowman87