Shepherdstown, W.Va., – Shepherd University has established a disability advocacy group on campus known as DAG. The idea of DAG came from Tobey Spates, a 24-year-old nontraditional freshman at Shepherd.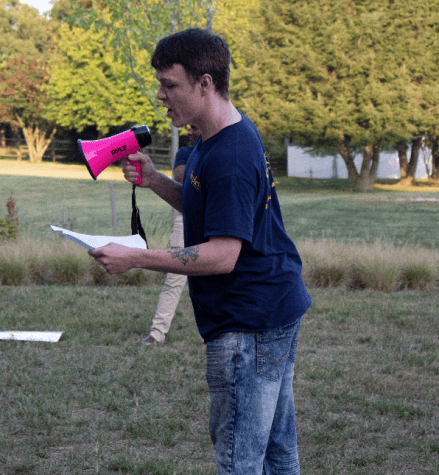 "The idea behind DAG is to give students a support group and give them a place to feel safe. When I was in middle and high school I got bullied a lot. I wanted to give students a sense of empowerment and knowledge that they're not alone," Spates said.
"My life long goal is to change the way that the world views disabilities, not just Shepherd, West Virginia or the U.S., but if we change the way the world views it [disabilities], we can really build people up. Disability can happen to anyone in the blink of an eye. That's why I think it's so important for people to become advocates because if it was their relative they would want someone to stand up for them."
There are currently 16 members of DAG. Seven of those members actively come to meetings and assist with marketing and overall acceptance of DAG's goals.
Spates said, "By the end of the year we want to have a really established presence and have students who are facing challenges feel comfortable enough to say, 'Hey maybe this group can help me,' and we want to increase our outreach. We don't want to target students, but we want to have students become an advocate. I want people to stop thinking of disability as this negative thing, but as something that can mold you and make you who you are."
Meetings are every other Thursday at Stutzman-Slonaker room 206 from 6 p.m. to 7 p.m.
"The idea of being a disability advocate doesn't require a lot of time. It's about educating yourself and standing up, not standing by, for students with disabilities and how to support them," Spates stated.
To get involved reach out to Tobey Spates at tspate02@rams.shepherd.edu or Jamie Crosser at jcross08@rams.shepherd.edu.