Shepherd University's Rude Mechanicals Medieval and Renaissance Players will present William Shakespeare's "As You Like It" starting Nov. 2 at 7:30 p.m. The Rude Mechanicals have been working on the production since August 2018, and it is directed by Dr. Betty Ellzey.
Ellzey has directed over 25 plays with the Rude Mechanicals. This is her first time directing "As You Like It" with the troupe.
"The last several years we've been doing fairly dark Shakespeare," Ellzey said. "I thought we'd lighten it up a bit this year with a comedy."
Corey Mullin plays Rosalind, the lead female role in "As You Like It." The character of Rosalind is considered one of the greatest female characters written, and Mullin is excited to take on the part.
"Rosalind is the powerhouse of 'As You Like It,'" Mullin said. "She experiences some obstacles and to face these obstacles puts on the guise of a man. But by putting on the guise, she also becomes a bit freer to express herself."
Dylan Kontra plays Touchstone, the court jester of Duke Frederick, who acts as a comic relief that comments on other characters' predicaments.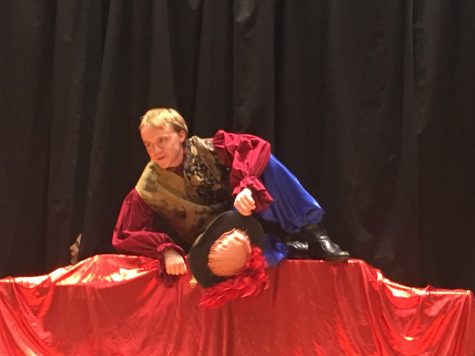 "The last few roles I've played were antagonistic," Kontra said. "Touchstone is different from those roles because he just makes fun of people. He pokes at them, but he doesn't antagonize. He has a point."
Gabrielle Hess plays Jaques, who is one of the Duke's noblemen and performs the most famous monologue from the play, the monologue that begins with the line, "All the world's a stage."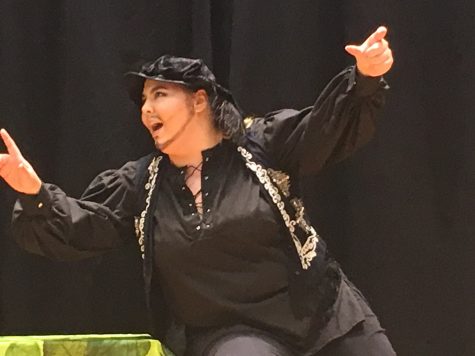 "I looked a lot at The Globe's performance when approaching that monologue," Hess said. "I approach it by treating each section as if it were a different section of life."
"As You Like It" will begin its performances at Reynold's Hall on the weekends of Nov. 2-3 and Nov. 7-10. The performance on Nov. 2 will begin at 7:30 p.m. There will be two performances on Nov. 3. The first will start at 3 p.m., and the second will start at 7:30. The performances on Nov. 7-8 will start at 8:30 p.m., while the performances on Nov. 9-10 will start at 7:30 p.m. Admission is $8 for the general public; free for Shepherd students, faculty, and staff; and $2 for other students.