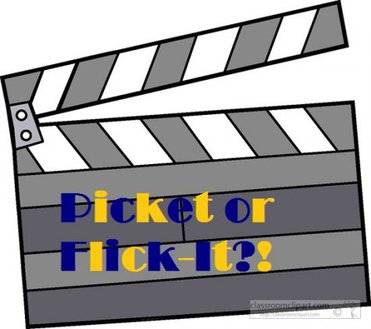 At first glance, Ouija: Origin of Evil seems like another not-so-scary horror movie that'll probably only have a few jump scares with a terrible plot. That analysis isn't too far from the truth, but it manages to hold our attention with great acting and special effects.
The film centers around a family who originally scam grieving families into thinking they are speaking with their deceased loved ones. However, this business is failing and Alice Zander struggles to support her two daughters, but still decides to splurge on an Ouija board! We soon develop into the child possessed by a demon cliché as they open a portal to previous inhabitants of the house they live in.
Alice is played by Elizabeth Reaser, most notable for her role in the Twilight series, and she is the star of this film. Her acting is superb, but seems to never be fully taken advantage of. This is understandable as she isn't the character possessed, but director Mike Flanagan fails with Reaser in developing her character into something greater. I never connect with Alice, even though I really wanted to. She is seemingly pushed under the rug throughout this film by her daughters: the prissy rebellious teen and the little girl with no friends turned possessed.
Flanagan does, however, attempt to develop Alice as she pursues love with a pastor who is also in charge of the daughter's Catholic private school. I would've expected the pastor to be another cliché and be the guy to save the day, which the movie attempts to do, but he mainly serves to build up Alice. He's the most underdeveloped character in this movie and when he finally gets his moment to shine, I could care less about his existence or whether he would die or not.
It's no secret that Hollywood struggles with finding good child actors, but Flanagan found a really good one. Lulu Wilson as Doris Zander, the little girl possessed by a spirit, was phenomenal as the misunderstood child and the demonic child. She had some great one-liners, such as ""Do you know what it's like to be strangled?" This was a pleasant surprise as Wilson plays the creep factor to a tee. I wouldn't be surprised to see more of Wilson in future films, which she is already set to be in another horror film, Insidious 2. The majority of the special effects in this film are included in Doris when she turns into her demonic alter ego. These effects work well with the creep factor, and the body proportions it experiments with will give you nightmares.
While the film does struggle with the scare factor, it is still creepy. The cast, for the most part, are all good at what they do and help to smooth out the not-so-great plotline. Halloween is just right around the corner and this film is a good, casual Friday night scary movie to watch. Audiences shouldn't expect much, but the majority of our expectations are already low for horror films. With Halloween coming up, I say pick-it!
Want us to review a movie you're interested in when it comes out? Contact Chace Jones for The Picket via email at cjones08@rams.shepherd.edu.