By Noche Gauthier, reporter
The Harpers Ferry Highland Games took place this past Saturday at Sam Michael's Park in Shenandoah Junction, West Virginia to highlight Scottish and Celtic culture in the Appalachian region.   
"The culture of the Appalachian region is so largely influenced by the Scottish Highlands," said event organizer Brendon Kroner. "We still see so much of that influence today. I'm so happy that people are able to come out and support community and charity. I hope folks see how much influence this culture has, but also how much fun you can have experiencing it."  
The Games are deeply rooted in their connection to local Celtic-inspired culture, featuring Scottish-inspired food trucks, handmade Celtic Jewelry, music, Scottish rock bands, drums, and traditional bagpipes which all take the stage at The Amp at Sam Michael's Park.  
"Our goal is to show the connection between Appalachian and Scottish culture," said volunteer Phillip Tousignaut. "We want people to be passionate about both Scottish and Appalachian history. The Highland Games helps put our community in touch with people who are keeping the Celtic culture alive."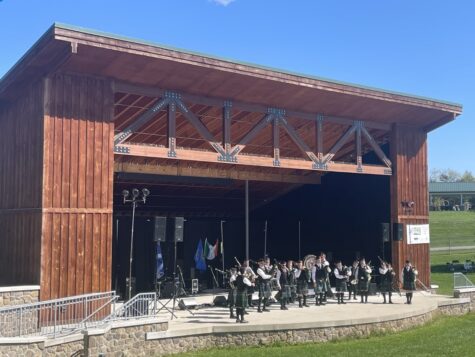 The Games have taken place for the last three years and are hosted by the Harpers Ferry Celtic Cultural Society, an organization with a mission of raising money for various Appalachian charities.  
The Society gains most of its funding for charities from the event. 
Professional judges from Mid-Atlantic Scottish Athletics manage The Games and assess the performance of participants, who are judged in a ranking system that grants those at the top the opportunity to compete in Scotland.  
Having first occurred as far back as 2000 B.C.E, Highland Games have a rich history in Scotland. The mid 18th century would see a move of forced assimilation by the British in Scotland under the Act of Proscription, which banned the games. The Act was repealed in the late 18th century, and saw an immediate revival of Celtic Culture, creating space for the games to make a reappearance. 
The proceeds of this year's Highland Games will go to Mission 22, a national organization dedicated to helping veterans living with post traumatic stress disorder.  
The Highland Games are set to pick up again at Sam Michael's Park in October of 2024.