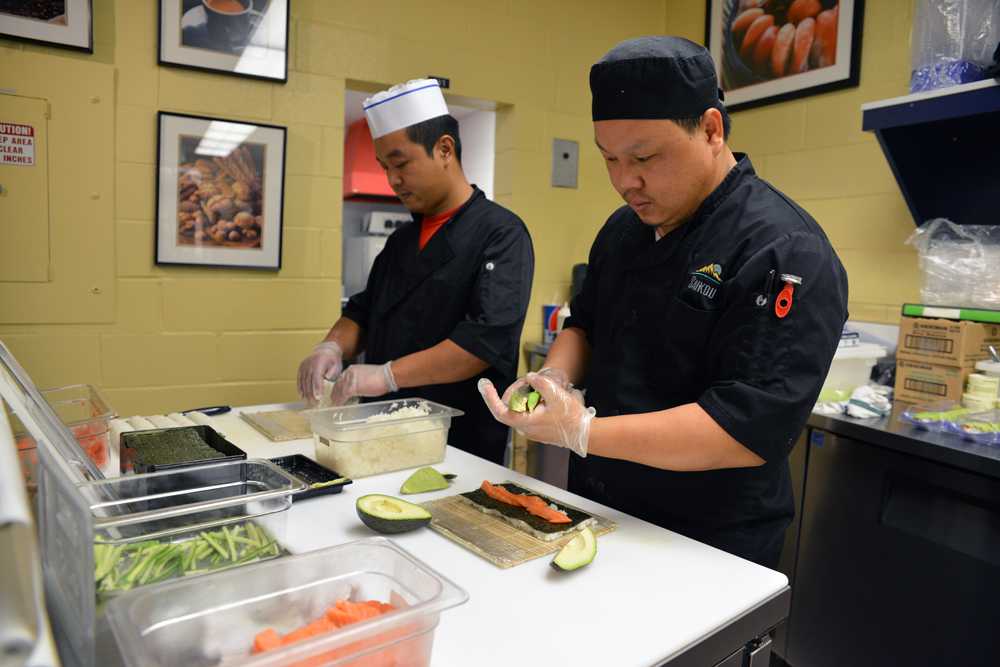 Saikou Sushi was recently added to the list of dining options available at Shepherd University and the student response has been very positive.
Jack Shaw, director of dining services, said that Shepherd had been receiving requests in focus groups and surveys for sushi more than any other menu item. Shepherd looked at the company Saikou Sushi, which is an independently run company that has been a very popular venue at Gettysburg, West Virginia University (WVU) and other schools around the region.
The next step was to bring Saikou Sushi in for a test run, which Shepherd did in April. According to Shaw, it was a huge success. "We sold close to 200 boxes of sushi each day," he said.
When asked if the sushi bar was going to hire student employees, Shaw responded that "ultimately it will be their [Saikou Sushi's] decision." At WVU and other venues, Saikou Sushi has hired student employees, but that opportunity at Shepherd might depend on sales at the venue.
Many students at Shepherd had great reviews of the new sushi bar.
Morgan Stock, an English education major, said, "I think it's fantastic that they offer the sushi bar because many students are great fans of sushi."
"I'm actually really impressed," said Angela Williams, another student. She also said that she would like to see more of a variety in sushi products offered.
"I had a rainbow roll," said Tamira Patterson, a student who is a huge fan of the new sushi bar. She commented that she is very happy with the prices of the sushi bar because she feels that since the prices are lower, the quality of the sushi would be lower as well. The only thing she said she did not like was that some of the sushi comes with wasabi sauce already on it, and the way the sushi is packaged with the wasabi makes it a little messy.
A few students made the comment that they were nervous about having a sushi bar on campus because of the raw fish ingredients, but their doubts were erased when they saw that the food was being prepared fresh in front of them. The students were glad that they could pay for their sushi with a meal plan, even if they had to cover the price difference with dining dollars or cash.
Saikou Sushi has a lot to offer Shepherd dining, including a variety of vegetarian and California rolls and many other specialty sushi rolls. Shaw said, "While the sushi will mostly be grab-and-go, it is made fresh throughout the day and customers will be able to make special orders." Many students enjoy the sushi option and hope that Saikou Sushi continues to be offered on campus.