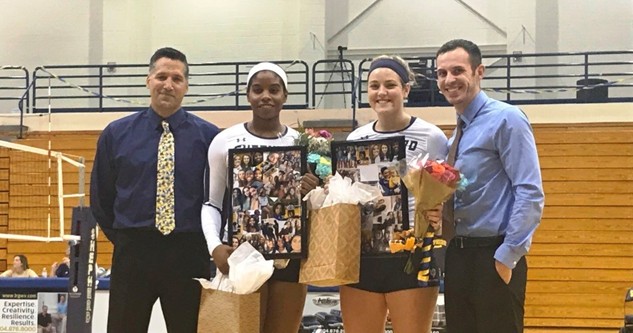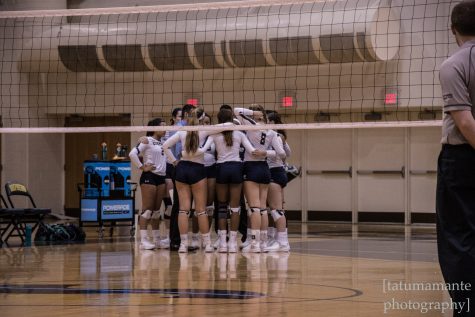 The Rams (20-6, 9-4 MEC) capitalized on the momentum they gained from the win against Urbana Friday night, as they swept the Falcons of Notre Dame (13-18, 4-10 MEC) in Shepherdstown by 25-17, 26-24, and 25-21 scores, respectively, Saturday evening.
Friday night's game against Urbana was a more tightly-contested match, as Shepherd lost its first and third sets. The Rams led in every major statistical category against Notre Dame, as Shepherd continues to push for the postseason.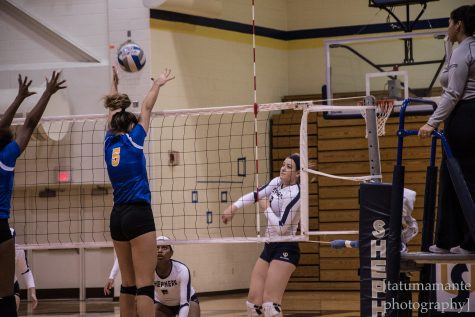 The Rams were able to outscore Notre Dame by a total of 59 to 35 in an impressive offensive showcase.
Offensively, the Rams were firing on all cylinders, as they added 40 assists to their 59 points, showing that the more the whole team gets involved, the better.
To win in any sport, a team must produce a balanced effort, and that is precisely what the Rams did against Notre Dame. The Rams' defensive effort was also an A+. For the match, the Rams had 15 blocks, a stark uptick from the six against Urbana on Friday evening.
The Rams' 68 digs as a team for the contest again displays the type of defensive effort Shepherd brought for win number 20 on the season. And if the digs and blocks did not sell you, the Rams also had 43 kills as a team, compared to just 26 from the Falcons.
The Falcons had no answers for the Rams Saturday. They will look to rebound against a team Shepherd just beat on Friday, the Urbana Knights, this coming Tuesday, Nov. 7, on the road in Urbana, Ohio.
Rams sophomore setter Jessica Karcz produced 39 of the team's 40 assists. It was a slight drop from the 52 assists Karcz posted against Urbana Friday night. The solid season continues for Karcz, as her lowest total assists on the year was 18 against Goldey-Beacom.
Fellow Rams sophomore Peyton Lindblad, an outside hitter, also had a great performance Saturday, as she had a game-high 13 kills and seven blocks.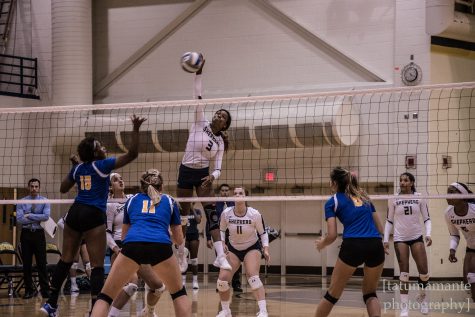 After the game Head volleyball coach Alex Hoekstra said "we want to enjoy one day at a time and are only focusing on on the next game" in  response to being asked what the goal for the team is.
Shepherd will look to continue their postseason push, as the Rams' will hit the road to take on Fairmont State on Tuesday, Nov. 7, at 7 p.m.
Vaughn Brewer is a Sports Writer for The Picket. He can be reached at vbrewe01@rams.shepherd.edu