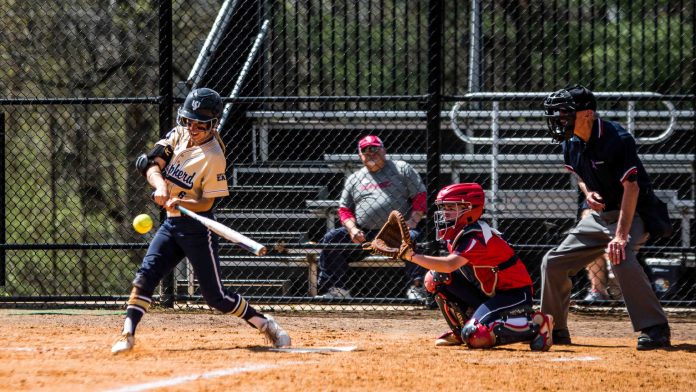 The lady Rams (19-10) won both home non-conference games against Shippensburg (16-15) Wednesday afternoon.
The Rams were hot and could not be stopped as they defeated the Raiders 5-0 in the first contest. Shepherd started the game on fire, scoring two runs in the second inning behind a two-run double hit by sophomore Kaitlyn Konopka.
Sophomore Ariana Ramirez added a score in fourth after being walked, as pinch hitter Molley Staley reached first base on the error.
The lady Rams added their last two runs in the fifth inning behind sophomore Connor Gilligan and senior Tara Hanson.
Sophomore Rachel Taylor went 3-3 at the plate while Konopka contributed with a 2-4 effort.
Junior Kaitlin Munda ( 7.0 IP, 6 H, 6 K, 0 BB) earned the shutout win for the Rams.
The Lady Rams hot streak wild continue as they jumped to an early 3-0 lead in the first inning of game two.
With momentum on their side, the Rams would add four more big runs in the second inning.
Shippensburg would score their first run of the day in the third inning as Tara Bicko led off with a double and would later score.
Shepherd would score another run to answer the Raiders.
Junior Katlin Munda hit a two-run single to boost the Rams lead 10-1.
With the game well out of reach, the Lady Raiders would score another run, as the Rams defeated them by a 10-2 score.
Junior Sarah North went 3-3 at the plate with a run to lead the Lady Rams.
Tara Hanson (5.0 IP, 5 H, 2 ER, 4 K, 0 BB) earned win for the Rams.
The Lady Rams are back in action Saturday April 8th at 1 p.m. against conference opponent Notre Dame for another double header.