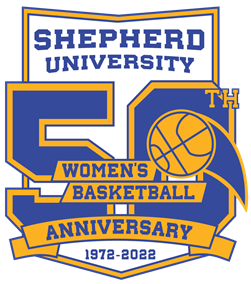 The Shepherd Rams women's basketball team will be having its 50th Anniversary Campaign Kick-off this Friday, Dec. 1, from 6:30-8:30 p.m. on their homecourt in the Butcher Center in Shepherdstown, W.Va.
During the event, there will be an unveiling of the new Shepherd University Women's Basketball Alumnae and Friends Fund.
Through text messages, the head coach of the Rams, Jenna Eckleberry, explained what the fund is for.
"[T]two former players that played on the first ever women's basketball team at [S]shepherd are kicking off a campaign to raise [$]50,000 in 5 years for the 50th anniversary of that team in 1972. So the goal is [to be reached] by 2022."
The donations will go to directly support the Shepherd Rams women's basketball team.
To contribute to the fund, Eckleberry said that citizens can make a donation online by clicking on the donate tab on the Shepherd Rams athletics webpage.
Visitors can enjoy and consume a nice selection of food and drinks, including wine, beer, heavy appetizers, and desserts.
The public is also invited to attend the Alumni Game on Saturday, Dec. 2, in the Butcher Center at 11 a.m., where the 2007-08 Rams team will be honored. This particular Rams team won its first two games in the NCAA II East Regional Tournament against West Liberty and Mount Olive before being eliminated by California (Pa.) in the team's third game of the tournament.
Anthony Bracken is the Sports Editor of The Picket. He can be reached at abrack02@rams.shepherd.edu