(THE PICKET) When moving back onto campus, you may notice some new boxes placed around the common areas of residence halls displaying pictures of items such as tape, candy wrappers, and toothpaste tubes.
These Terracycle collection boxes are part of the Shepherd Environmental Organization's efforts to cut down on campus waste and expand opportunities to recycle items that are normally just thrown in the trash.
Teracycle is a small private company whose goal is recycling items traditionally considered non-recyclable. By partnering with organizations such as SEO, they help recycle millions of pounds of waste each year.
"Terracycle provides an opportunity to recycle items that are traditionally difficult to recycle in municipal facilities. It allows us to stop treating recyclables like trash and promote a unique approach to *upcycling," says Kenzie Allen.
Allen spearheaded the SEO's participation in the program.
Different "brigades" handle different materials, and may come in and out of operation depending on demand. The brigades supported by SEO handle tape dispensers, dental waste (floss containers, toothpaste tubes, picks), and aluminum lined bags and wrappers.
Any students interested in participating can find collection boxes in their residence halls.
Future plans call for a collection box in the student center to handle e-waste such as old computers, batteries, and cell phones.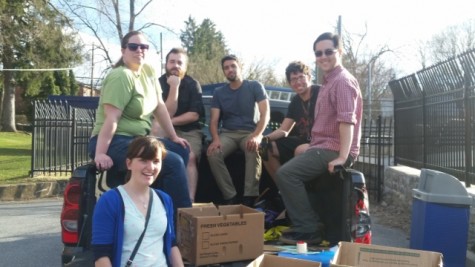 *UPCYCLING: recycling an object in such a way that a product of higher quality than the original is created.