(THE PICKET)- The Shepherd University lacrosse team took two loses over the weekend when they faced eighth ranked Florida Southern College on Friday and Wheeling Jesuit University on Sunday.
The Rams traveled to Annapolis, Maryland, and took a 7-16 loss against Florida Southern. Erin Phelan led the Rams with a game-high four goals. Sarah Wendt had two goals and Brooke Hunley added one. Kelsey Phelan had the team's only assist.
Savannah Shores totaled 15 saves against the Mocs.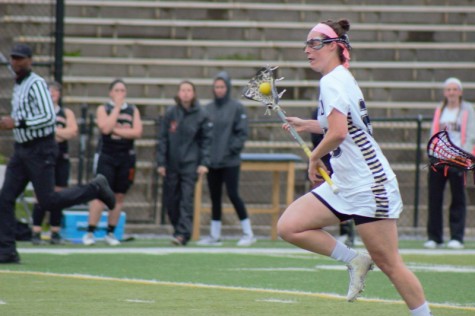 On Sunday, the Rams narrowly fell 10-11 against Wheeling Jesuit at Ram Stadium.
Theresa Lang, Hunter Morris and Haley Price each had two goals for the Rams. Courtney Matthews and Wendt each had one goal and an assist.
Hunley and Alex Green both added one goal for Shepherd while E. Phelan led the Rams with two assists. Shores recorded five saves against the Cardinals.
Wheeling Jesuit had a 7-4 lead at halftime and kept the momentum with the majority of the game.
Shepherd scored four of the game's last five goals to rally to within a one at 11-10 as Morris scored on a feed from Taylor Hicks with 59 seconds remaining. Shepherd had two possessions the final minute but was unable to get a shot off.
With these losses the Rams sit at 4-8 overall and 2-1 in conference. The Rams play again on Tuesday when they host Millersville at 4 p.m.