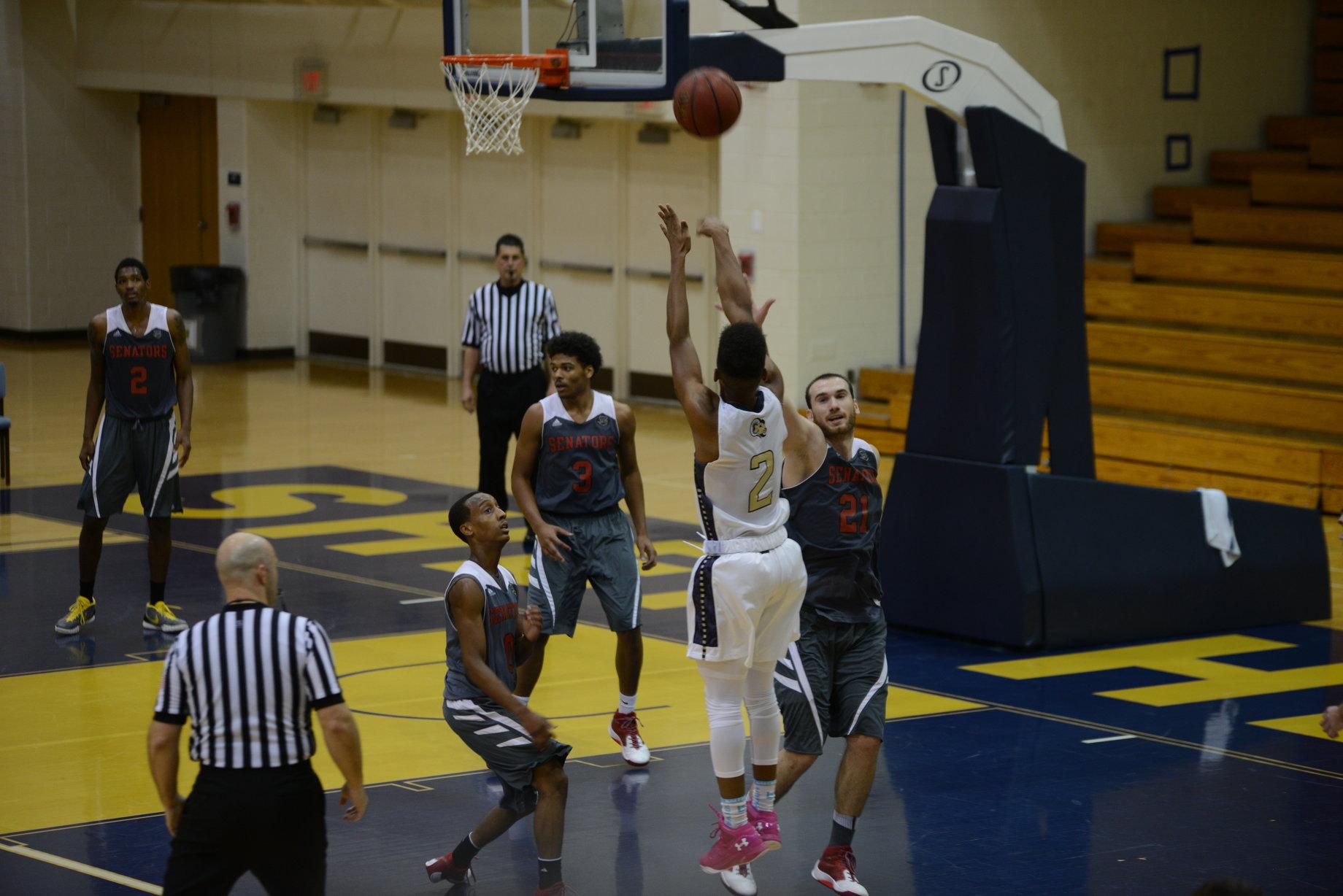 (THE PICKET) — With the women's soccer team reaching the post season and a record-setting football season in the fall of 2015, including the school's first trip to the national championship, Ram fans have the taste of victory and are eager to see what lies ahead in the upcoming months.
"The school felt so alive and excited during the last couple weeks of the fall semester because of the success of the football team, it would be cool to keep that spirit up for the rest of the basketball season and carry it into our season," said sophomore Catcher Chase Smallwood
With their season approaching the halfway point, the men's basketball team went 4-1 over the holiday break and find themselves two games over .500 with a record of 7-5. That record includes back –to- back conference wins to break in the new year over UVA-Wise and Concord. The Rams will see Mountain East Conference opponents the remainder of the season with an eye on the conference championship
The Shepherd women's basketball team is hoping that the new year brings new results as they have doubled their win total to 4-8 since the start of the 2016 calendar year with wins over UVA-Wise and Concord. The Rams, who reached the post-season tournament last season, hope to put together more wins and earn the right to be one of the few elite division two women's basketball teams playing in March for a national Championship.
Both men's and women's basketball will continue their season away against the University of Charleston in Charleston West Virginia Sunday Jan. 10. The women will tip at 4 p.m. while the men tip at 5:30.