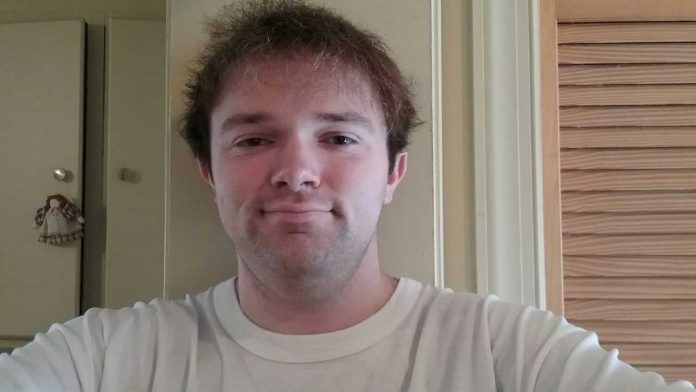 Hello everyone. My name is Anthony Bracken. I am a senior at Shepherd University and am majoring in Sports Communications. Currently, I serve as the sports and managing editor of The Picket. I have been the sports editor since December of 2016. In December of 2017, I became the managing editor as well.
When I first came to Shepherd as a transfer student in the fall of 2016, I did not know hardly anyone on campus. I wanted to get involved on campus, particularly with the student newspaper, but was unsure of where to go for help.
One of my professors, Dr. Barnett, mentioned to me on the first week of classes that he received an email saying that the student newspaper, The Picket, was looking for writers and that I should go to their meeting.
I was very excited about potentially covering Shepherd sports. Upon going to the meeting, it turned out that there were not that many writers in the sports department, so I could help fill a void.
My sports editor at the time, Matt Crawford, helped guide me step-by-step as to how to cover sporting events at Shepherd and post the articles. Learning the technical side was challenging at first, but after posting a few times, I quickly picked up on what went into the process and improved as time went on.
After showing that I could do the job well, Matt left me in charge of the sports section in December of 2016 to pursue other interests. From then to now, I have been editing articles of my fellow sports writers, making a weekly schedule of games, getting writers to cover them, interviewing coaches after games, and even writing articles myself.
This semester, as the managing editor as well, I am helping to advertise for The Picket and recruiting more news and arts and style writers. Looking for stories to cover in all of these departments is a large part of the job as well.
Not only are the people at The Picket helpful and kind, but they help me, then and now, gain experience in my field. Learning how to put articles together and manage other writers at the same time will be an attractive asset to put on my resume in the future.
One day I hope to be a sports journalist and cover college or professional teams for a living, so working for The Picket will only enhance my credibility and chances of landing the job of my dreams one day.
At The Picket, you are not told what to do, but are asked what you are willing to do. Just because we may need you to cover a certain event or team, it does not mean that you can not bring your own creative ideas to the table. We encourage all of our writers, regardless of department, to bring new ideas and stories to the table that they want to cover.
You can be what you want to be at The Picket. We want you to cover stories or events that you enjoy, not just what we want.
I would love to work with and help anyone that is interested in becoming a part of the team at The Picket! We want people just like you, so come join us!
Anthony Bracken is the sports and managing editor of The Picket. He can be reached at abrack02@rams.shepherd.edu