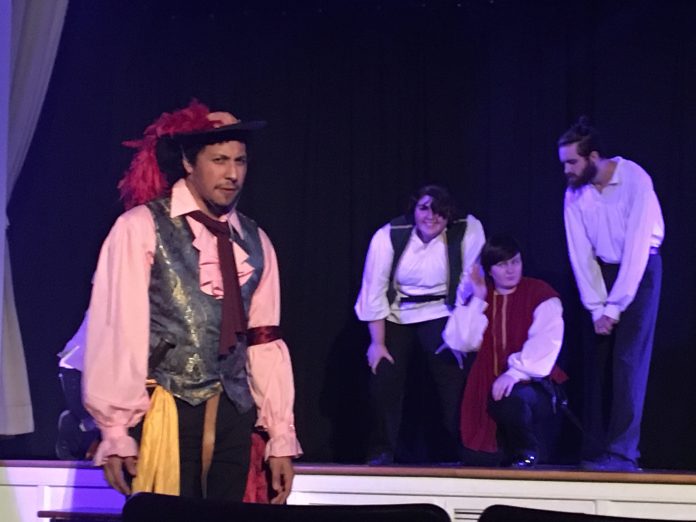 The Rude Mechanicals have been working on "All's Well That Ends Well" since Aug. 28. Putting together any theater production is always a collaborative effort, but the Rude Mechanicals make that it seem effortless.
The play is one of William Shakespeare's lesser known comedies. Some critics have even labelled it a 'problem play.' It tells the story of Helena, the low born ward of the French countess, who is in love with the countess' son Bertram. "All's Well" shows the great lengths Helena goes to for Bertram to marry her. It is considered one of Shakespeare's darker comedies.
The role of Helena is played by Catherine Ellzey. Ellzey is a senior at Shepherd University and has performed with the Rude Mechanicals since her freshman year.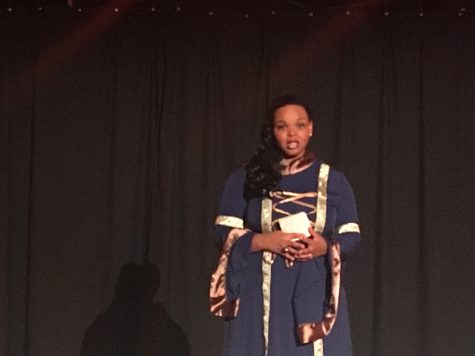 "The first step was trying to figure out all of her honesty," Ellzey said about the role. "This character is very different from who I am as person. It was trying to find out her motives, she's so determined."
"All's Well" contains several characters that could be considered antagonists to Helena. One of these antagonists is Parolles, played by Adam Wilson. Parolles, much like Helena, will go to great lengths to get what he wants. Unlike her, he is incapable of not letting his ego get in the way.
Wilson also serves as fight choreographer for the Rude Mechanicals. Near the end of Act two is a fight involving nearly all of the cast.
"When choreographing a fight, any fight," Wilson said, "I go to create controlled chaos, because that's how a real battle would look."
Dr. Mary Elizabeth Ellzey has directed numerous plays with the Rude Mechanicals, and this will be her second time directing All's Well that Ends Well.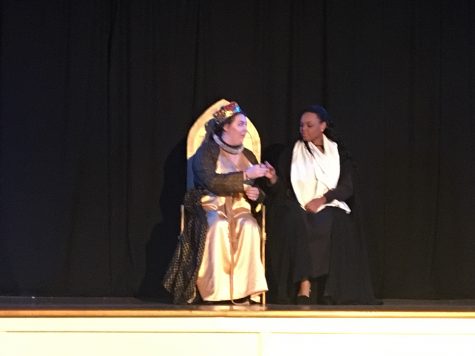 "It's very unlike what you'd expect from a romantic comedy," Ellzey said, "It's very disturbing. It really makes you think and there isn't a sense of "happily ever after."'
"All's Well That Ends Well" will be performed on Nov. 3-5 and Nov. 9-11. The doors open at 7:30 p.m. The show is free for Shepherd students with a valid ID. All Shepherd faculty and staff pay $2, while the general public pays $8.