The Rude Mechanicals Medieval and Renaissance Players are presenting three student-made plays as well as an updated classic as part of their spring season.
The set of plays tackle current social justice issues, covering women's rights, race relations, and the LGBTQ+ community. The list of student-made productions includes: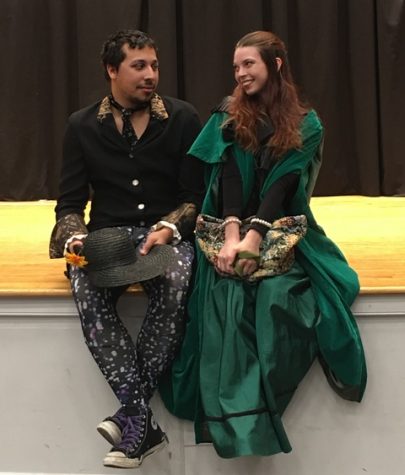 Incredible Indiscretions, a campy murder mystery by Shepherd University senior Chance Jones.
FemiNazi, a feminist political satire piece by Shepherd senior Alexxandra Benedict.
It Was All A Miss Understanding, a performance art play about love and death by senior Julia Athey.
The Rude Mechanicals are also producing an updated version of The Woman Taken In Adultery, a 15th century mystery. The play has been reimagined to focus on various modern day social justice issues.
The cast and crew is made up of Shepherd students; Vivian Alvarado, Mariella Avendano, Rachel Bearry-Sandstrom, Alexxandra Benedict, Lyvon Campbell, Tessa Congo, Katie Fenley, Alex Hale, Ashley Hall, Bethany Kaetzel, TK Lindsay, Sophia Messenger, Deidre Morrison, Jessica Sharpless, Moriah Smith, Christina Taylor, and Emily Womeldorff.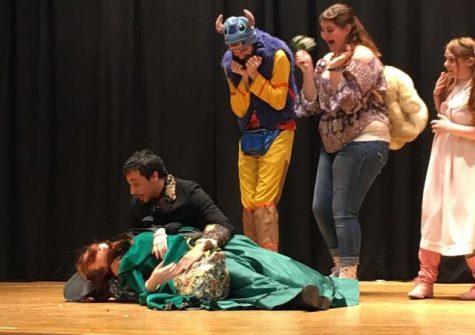 Performances are held at Reynolds Hall on Thursday, March 30 at 8:30 p.m.; Friday, March 31 at 7:30 p.m.; Saturday, April 1 at 7:30 p.m.; Sunday, April 2 at 3 p.m.; Wednesday, April 5 at 8:30 p.m.; Thursday, April 6 at 8:30 p.m.; Friday, April 7 at 7:30 p.m.
Tickets are free for Shepherd students, $2 for non-Shepherd students, $2 for Shepherd faculty and staff, and $5 for general admissions. For more information, contact Betty Ellzey at bellzey@shepherd.edu.