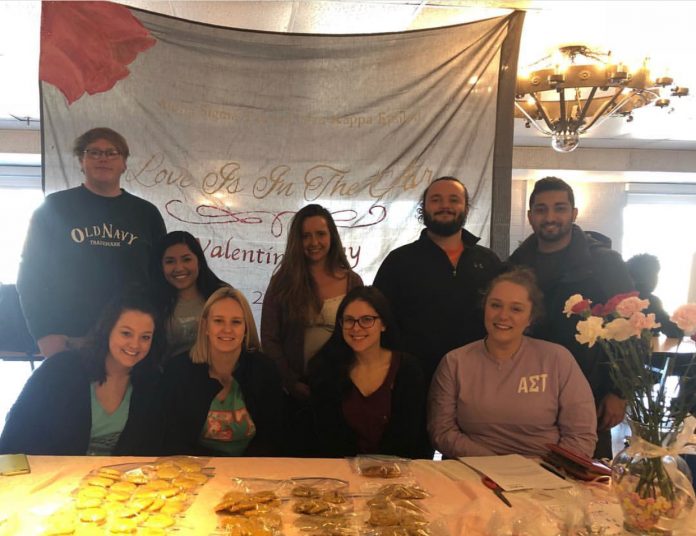 Saint Jude's Children's Research Hospital and The Laurel Center will benefit from a Valentine's Day bake sale by a Shepherd University fraternity and sorority.
Fraternity Tau Kappa Epsilon and sorority Alpha Sigma Tau raised $300, which will be divided equally between the two beneficiaries.
Tau Kappa Epsilon supports Saint Jude's Children's Research Hospital. The hospital specializes in treating and caring for children with severe illnesses. The 46 members of the hospital's staff have been recognized internationally for their contributions to physiological and cancer research. Dr. Peter C. Doherty, a physician at Saint Jude's, received the Nobel Prize in Medicine in 2010 for his research on the immune system.
Anthony Pierson, a member of Tau Kappa Epsilon, is a strong supporter of Saint Jude's.
"Saint Jude's means a lot to us as an organization," Pierson said. "Saint Jude's sets an example in what striving for the best really is and we are proud to contribute."
Alpha Sigma Tau's half of the $300 will be donated to The Laurel Center. In the past 30 years, the Laurel Center has helped women in Winchester, Virginia, and the surrounding area escape domestic abuse and sexual assault. Over 100 women and 25 children live in the center's emergency center. In 1991, it was the first program in Virginia to change the identities of two families whose situations were so dangerous that they needed to relocate entirely.