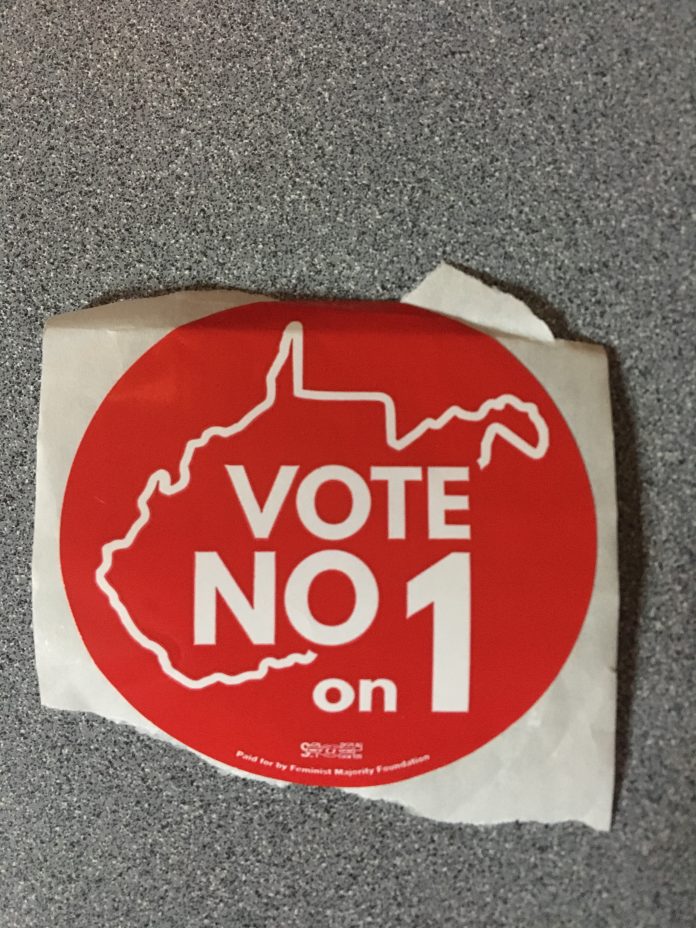 In light of the November 6th elections, one issue that is drawing attention to student organizations on campus is West Virginia's Amendment One.
The 17 word amendment will prevent safe access to abortion for women in West Virginia with no exceptions listed. The article states, "Nothing in this Constitution secures or protects a right to abortion or requires the funding of abortion."
Candidates such as John Doyle, a Democrat, have shown opposition against the amendment. On the other hand, not much has been said by Republican candidate Riley Moore.
Across West Virginia, many students noted the signs opposing and supporting the article. In bold red letters some signs read : Vote No For No.1. Others read: Vote Yes for No.1.
Casey Otto, the Vice President of Students for Reproductive Rights, which is a planned parenthood generation action group has been vocal and active with her opposition to the article. Otto is also a student organizer for Feminist Majority Foundation which helps students vote and makes them aware of amendment one.
Otto and other students have spread the awareness of amendment one by phone banking voter files in the state of West Virginia. They have also handed out flyers and stickers around campus as well as posting on social media.
Otto believes the amendment is not just about abortion but the control of women's reproductive rights and autonomy, "if women of Shepherd want to stay in West Virginia after graduating."