Shepherd University welcomed a unique dance group to the Frank Center. Soul Steps took to the stage at 7 p.m. Wednesday, bringing to the theatre an art form unlike any other.
Among the first things Maxine Lyle, founder and artistic director, said as she entered the room was that the driver for the performance is the audience.
"We need your energy," she told the audience. Whispers spread through the theater as the audience contemplated what she meant.
Lyle instructed the audience to listen for the que, "steppers say hut," which they were to respond by holding their fists together and 'huffing' as loud as they could.
Lyle said that stepping became popular following World War ll, when the young adults who returned home were accustomed to the rigid structure of military life. Step groups are typically referred to as squads, the leader is called drill sergeant, and the movements are firm and assertive.
The squad consisted of two males and two females, including Lyle. They began their performance with a group movement. Each member was in complete synchronicity with the next throughout the entire act.
The dance form is called step because the primary movements involve taking loud, firm steps that flow together into a rhythm. Hand movements are incorporated for added effect.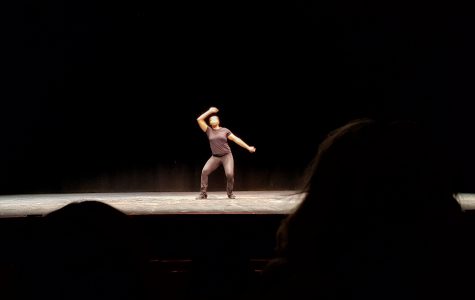 Throughout the show Lyle intermittently explained the history and meaning behind step as an African American culture.
"Step began as a form of unity on black college campuses in the 1920's," she said. "It started with just the feet, and over time has evolved into the modern dance form we have today."
Traditional step is done without music, however Lyle said that much of their choreography is inspired by music, and step can be incorporated into other dance forms with music. "One hour of choreography can take hours to build," Lyle said. Two of the members demonstrated with their own style of music and dance forms.
Throughout the show, Soul Steps incorporated the audience frequently. Each time, the theatre quickly filled with laughter as the members would lead the audience through various step movements they could do in their seats.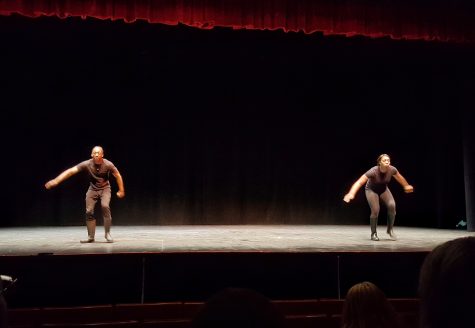 Lyle explained how some believe step originated in South Africa from miners who were oppressed and not allowed to talk while they worked. The workers learned to communicate through tapping of their work boots, according to Lyle. Soul Steps followed the story with a tribute dance.
As the evening came to a close, audience members were invited on stage to try out step for themselves. A handful of brave members took the stage, from toddlers to grandparents, they all participated. Steps members guided the group through the movements, which were then incorporated into a rhythm.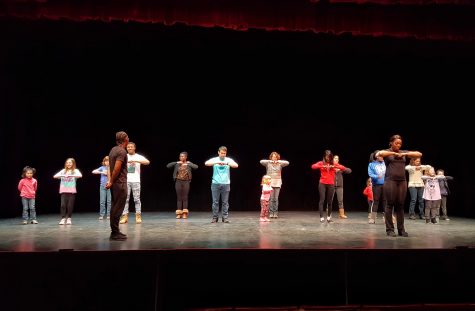 The concert was an invigorating and collaborative performance. Soul Steps is based out of New York City, and travels around the world sharing the creativity of African American stepping. "Through our performances we feature the personal and cultural stories of Soul Steps artists and the communities they represent," Lyle said.