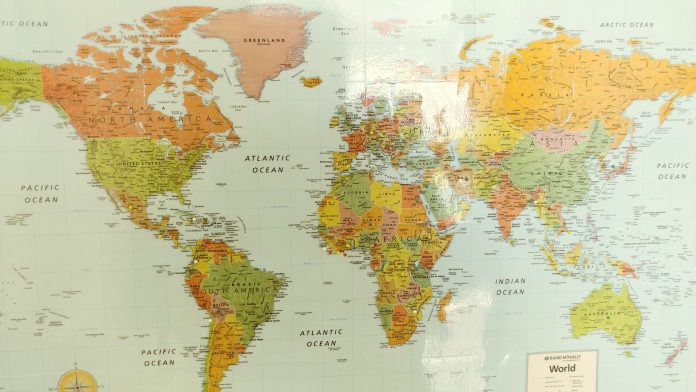 Shepherd University has opened an international student center in Gardiner Hall to give students a gathering spot.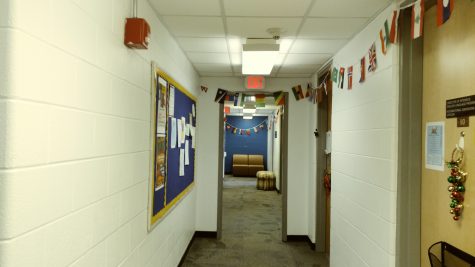 The center includes comfortable furniture, Chromebooks, desks, and a Bluetooth speaker. The center is also the home of the offices for the director of international affairs, the director of the intensive English language program (IELP), and the international recruiter. The International Student Center also renovated the IELP classroom, reading cafe, and international student lounge, which are all within the center.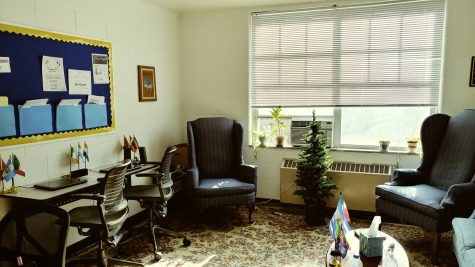 Before the cutting of the ribbon for the new center, Bob and Tia McMillan received medals for their honorary induction into Shepherd University's chapter Phi Beta Delta Honor Society for International Scholars. Bob and Tia McMillan pledged $125,000 for three years to help support the intensive English language program, and the McMillan Family International Initiative.
The International Student Center will also host language learning lunches and international first-year experience classes for all students. International students can enjoy the center Monday – Thursday from 8 a.m. to 6 p.m. and Friday from 8 a.m. to 4:30 p.m