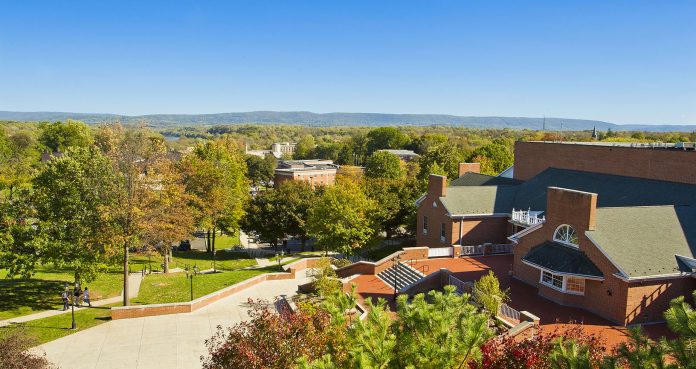 Below is a look at news and upcoming events at Shepherd University.
Martinsburg Initiative awarded $135k federal grant to combat opioid abuse; Shepherd is a collaborator

in the program.

The Martinsburg Initiative, a unique partnership that has formed a prime resolution to the national epidemic of opioid addiction and abuse, has received

significant financial

assistance with the gift of a 12-month, $135,000 federal grant to Berkley Country Schools to aid in running the program. The program is being led by the Martinsburg Police Department, Berkley County Schools, Shepherd University, and the Washington/Baltimore High Intensity Drug Trafficking Area Program. As an associate, Shepherd University will carry out an on-going study to examine results, provide volunteer interns to aid in operating the program, and supply mentors for youth.

2018-19 FASFA can now be filled out. To get priority consideration, one has to complete and turn in their forms by March 1.

Monday, January 22: At 7 p.m. on Jan. 22 in the Byrd Center for Congressional History and Education Auditorium, there will be a Voices on Campus: Mental Health discussion. Challenges in relation with neruodivergent students on campus will be examined, in addition to the activities in their daily lives.

Now until Friday, February 2: Students can turn in their Multicultural Leadership Team Applications in the Student Affairs Office, Suite 122. Applicants have to meet the following requirements: be full-time, an undergraduate, aspire to earn a degree, exhibit leadership characteristics, and a desire to work on race relations, improving cultural diversity, and spread multiculturalism.
Friday, Feb. 16: Deadline for Mentzer Award for Inspirational Teaching Nominations. These nominations must be emailed.

Jan. 18-Feb. 9: Artist Nick LeJeune is having his digital media installation put on display in Shepherd's Phaze 2 Gallery. A reception will take place on Thursday, Jan. 18, from 4-7 p.m. On Friday, Jan. 19, at noon, a workshop and presentation in digital art software platforms will transpire as well.

Brandon Dennison, a Shepherd graduate from '08, was selected as WV Living magazine's first ever West Virginian of the Year for his part in founding the Coalfields Development Corporation to combat unemployment and underemployment in the southern portion of West Virginia. Dennison received a B.A. in history and a B.S. in political science from Shepherd University.

In Stutzman-Slonaker Room number 205, a Lactation Privacy Room is available to those who are nursing. The room is right next to the commuter lounge. This room was made to help Shepherd students, staff, and faculty who have decided to keep breastfeeding while they are working or taking classes. A relaxing area with a chair, table, and privacy screen is available in the room, which is open to those who get there first.
Shepherd to provide fourth NEH Institute for Teachers in July. Public school teachers that work in all levels, in addition to librarians and theater arts teachers from all over the country, can apply to the 2018 National Endowment for the Arts Summer Institute at Shepherd University called "Voices from the Misty Mountains: The Power of Storytelling." This event will last from July 8-28. This marks the fourth NEH Institute for teachers held on Shepherd grounds.
Information in this article was obtained from Shepherd Initiatives and News and Shepehrd University's Student News Digest.
Anthony Bracken is the Managing Editor of The Picket. He can be reached at abrack02@rams.shepherd.edu