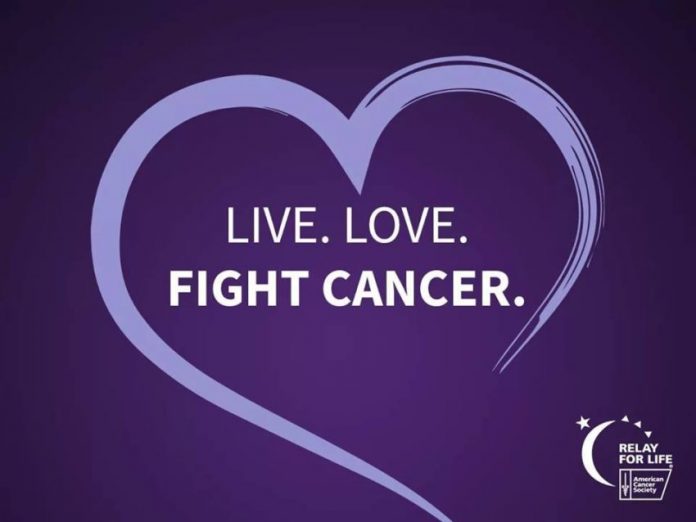 Shepherd University Rams aim to raise $43,000 by Friday, April 6, in the Relay for Life event. Fundraising so far has included bake sales, a Valentine's Day spaghetti dinner, parades, volleyball tournaments and selling flowers.
The Shepherd University Relay for Life event was created to raise money for the cancer fight. Participants include Shepherd students, staff, faculty, community members, cancer survivors, those battling cancer, and to honor those who have lost their fight against the disease.
"I have a relay team in Virginia, but I love to visit other events to get more fundraising and decorating ideas. I relay because I lost my mother to cancer," said Carol Burleson of Virginia.
Relay for Life is held Friday, April 6, from 4 p.m. until 4 a.m. in the Wellness Center. The event is held over a span of 12 hours to represent the fact that cancer does not sleep. Participants pay an entrance fee of $15 that goes to the American Cancer Society. The event is non-profit, although 6 percent of the money raised goes for corporate salaries. Relay for Life events all over the country are the primary contributors to funding cancer research.
Shepherd Rams create teams during the Relay for Life event and "adopt" a survivor to represent and support throughout the night. Teams are typically created based on the students' interests. For example, Greek life members create their own teams, much like sports teams, academic clubs, local business owners, employees, and residents. Each team sets up a table, commonly referred to as a "campsite," and they decorate their area.
By sponsoring a survivor, the teams can have a personal relationship with someone who won a war within their own body. The teams, along with survivors, caregivers, and those who come for support, engage in activities throughout the night to keep everyone awake and having fun. Some of these activities include Zumba, musical chairs, trivia, scavenger hunts, lip sync battles, and food eating contests.
During the first three hours of the event, there is a luminary ceremony in remembrance of those who lost their battle against cancer. During this time, paper bags are decorated with the individual's name and lit with a candle inside. The names are read off one by one.
"Relay for Life was a ton of fun. The luminary ceremony made me cry, it was incredibly heartfelt," said local resident Zahra Karagoz.
The impact of the event exceeds far beyond the money raised.
"The event brings the whole town together with a purpose. During that night we all have something in common, none of us want cancer to win," said Shepherdstown resident Chelsea McBee.
Last year Shepherd fell $4,000 short of its $40,000 goal.