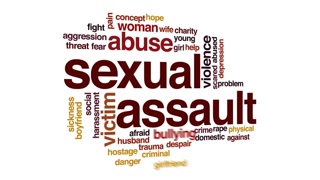 #MeToo is a movement that spread through Hollywood and social media to empower those who have been victims of sexual assault to speak out. Shepherd University is working this week to prevent assault and empower students. Here a woman tells her story of abuse and assault. Her identity will not be disclosed according to Picket policy.
"The relationship was not only mentally and emotionally abusive but also physically and sexually," the young woman said, noting the only time she had ever been sexually assaulted was by her ex-husband during their four-year relationship.
She not only dealt with sexual abuse but also so much manipulation she felt trapped and didn't know any other kind of life.
"I would probably still be in the relationship if it hadn't been for the involvement from my family and if it hadn't been for the extent to which the abuse got to," she said.
The first time she was sexually assaulted was during consensual sex. He wanted to have anal sex and she told him no. He didn't listen and proceeded to do it anyway. After this the abuse continued regularly.
"It was enough for me to just stay and just not say anything and not fight back," she said.
In the beginning she would give him the benefit of the doubt. Each time he apologized. She wanted to believe it wouldn't happen again.
Over time she grew to accept that the abuse was just something that was a part of her normal life.
"You feel like you don't have a way out. You don't realize that you do have family that you can go to or friends and there are some people who don't have that. I'm really lucky to have family and friends that cared about me enough to get me out of that situation," she said.
She got out of the relationship when three weeks into their marriage he broke her nose and bused her eyebrow. Because of the injuries she had to go to the hospital and that's when her family found out what had been happening. They took her away from the situation and moved her out of the state.
"It took me a long time to realize that things weren't my fault. It took me a long time to realize that I was abused," she said.
Despite all that has happened in her past she is now looking toward the future. She is pursuing an education to become a teacher and is doing all things in life that she has wanted to do but didn't think that she could.
She has advice for other victims to abuse.
"The biggest thing is rediscovering who you are. You have to think about what you want in life and what it has taught you about other people and what it has taught you about yourself," she said. She wants to spread the message that if you are in an abusive situation talk to someone.
Also, she stresses that verbal communication is important during sex.
"If you're going to have sex with someone talk to them about it before hand; number one for your health and your safety, for their health and their safety, and just for both of your pleasures," she said. Consent should be clear and enthusiastic and the best way to do that is through strong verbal communication, she added.
If you or someone you know has been effected by sexual assault or domestic abuse there are resources available at http://www.shepherd.edu/victim-resource-center
The National Sexual Assault Hotline is available 24 hours a day: 1-800-656-4673
The National Domestic Abuse Hotline is available 24 hours a day: 1-800-799-7233