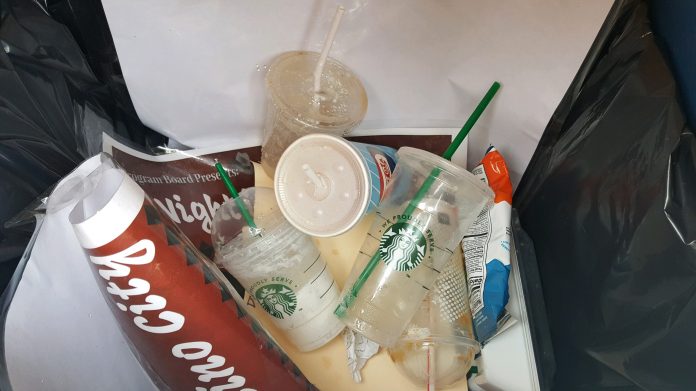 Shepherd University's Student Center Starbucks has been open for three months and has already started to receive complaints from students because it doesn't allow customers to bring reusable cups from home for drinks.
"Faculty have told me students are welcome to wash the plastic cups and recycle it," Madison Hale, president of the University's Environmental Organization said. "But I don't think that's going to happen. The Student Center is a fast-moving place where students go when they have an hour to eat. No one is going to keep dirty plastic cups from then all day to wash and recycle, and no one wants to wash their cups out in the bathroom sinks."
Starbucks as a company allows its customers to use reusable cups. Starbucks sells its own brand of reusable cups, and if a customer uses one of these, they receive 15 cents off the drink they ordered. Students at Shepherd have attempted to bring the reusable Starbucks-brand cups on campus and have still had Starbucks employees tell them that they cannot make their drinks in these cups.
Keith Crockett is the director of dining services at Shepherd University. Crockett said the Starbucks cannot use reusable cups because it is against Jefferson County Health Department codes. Yet a spokesperson for the county health department said there is no such code keeping businesses from allowing customers to bring in reusable cups.
Shepherd University's food provider, Chartwell, which contracted to become Shepherd's food provider in 2018, did not respond to multiple attempts to reach them.