The Shepherd Rams women's soccer team lost in dramatic fashion to West Virginia Wesleyan, 1-0 in overtime on Thursday afternoon, Oct. 20.
Amy Stewart of the Bobcats banked in an incredible game-winning goal in the sudden-death overtime off the left post, which deflected off the right post as well, and went in for the game's only goal.
From the start of the game, it was clear the contest was going to be a defensive struggle. Both offenses were able to move the ball, but as they continued advancing up the field, the defenses for each side tightened up that much more. Although West Virginia Wesleyan had a 20-9 edge in shots, the Rams had several break away, one-on-one chances that they just could not capitalize on.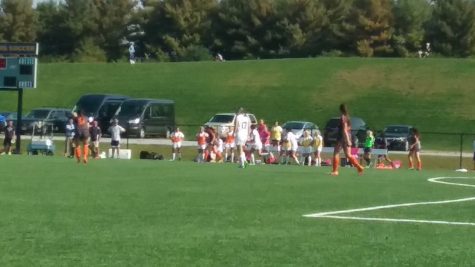 At several points during the contest, however, it did not appear that an overtime session would be needed, as both sides had great opportunities to score. There was a defensive scare for the Rams as the ball ended up right in front of the goal at the start of the second half thanks to a nice cross by a Bobcat, but there was no one to tap it in and was cleared away by the Rams. The Bobcats also had a shot when they passed short on a corner kick, which the Rams were not prepared for, and got off a decent shot, but could not finish it.
The Rams had their fair share of chances to score the winning goal as well. Junior midfielder/forward Taylor Harwood drove down the baseline in the second half on a break away play. She saw she did not have a good angle for the shot, so she passed it back to the middle to a fellow Ram, who sent the shot wide. However, at key points in one-on-one situations, the Rams proved unable to finish the play and get a good shot off.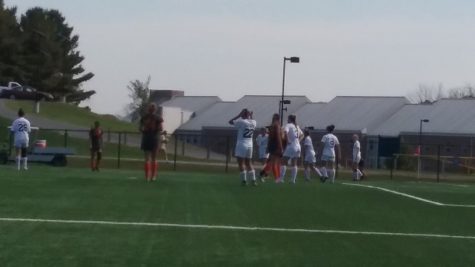 The Rams goalkeeper duo of Christi LaBella and Kelsey Rhoderick proved to be a great challenge for the Bobcats, as numerous game-winning shots were saved through displaying great athleticism.
Next Wednesday, Oct. 26, the Rams play an away game at the University of Charleston at 2 p.m.
Anthony Bracken is a Staff Writer for The Picket. He can be reached at abrack02@rams.shepherd.edu.