(THE PICKET)- The Rams came out strong against West Virginia Wesleyan on Thursday at Ram Stadium defeating the Bobcats 20-13. This win puts the Rams at 2-0 in the Mountain East Conference and 4-6 overall.
The Rams and Bobcats went back and forth scoring goals until it was 3-2 Bobcats. With 21 minutes left in the first half, Shepherd went on a streak scoring four back-to-back goals. The Bobcats scored three more and the Rams went on a streak again.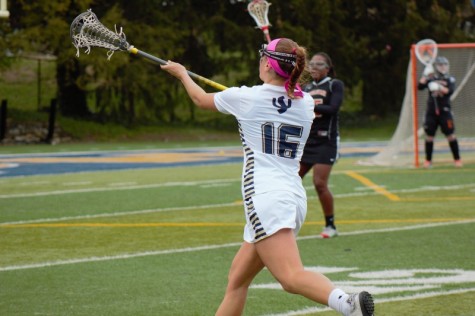 The Rams went into halftime with their heads held high and a 13-7 lead. The Rams came out of the locker room with intensity to score seven more goals in the second half.
The Bobcats put six on the board in the second half, not nearly close enough for a comeback.
Erin Phelan scored six goals, Brooke Hunley scored four, Alex Green and Haley Price had three, and Sarah Wendt had two. Theresa Lang and Courtney Matthews scored one goal each.
Goalie Savannah Shores had 12 saves on the day.
The Rams will take on Florida Southern College at Annapolis High School on Friday at 7 p.m.