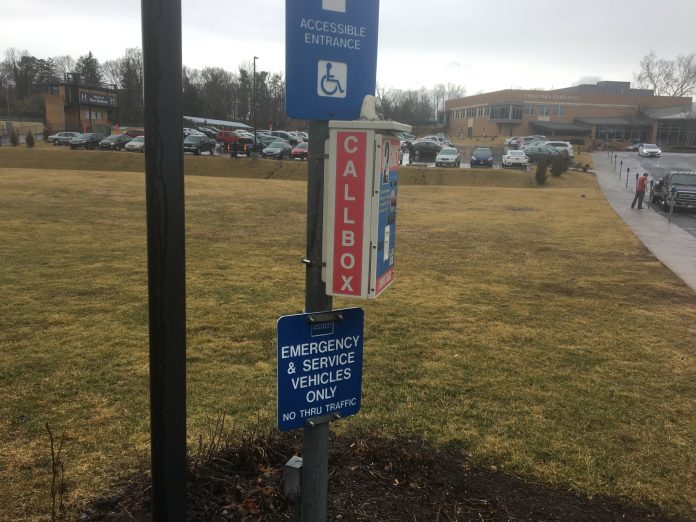 Shepherd University is considering removing campus emergency call boxes because many are broken and the system is unreliable.
"As technology has gotten more advanced, the call boxes have fallen behind," said Assistant Vice President Holly Frye said. "It is of my opinion that they are not providing the level of technology that the students expect."
The call boxes have been on campus since the 1980's. The boxes use a two-way radio system that over the past three decades has become unreliable in its ability to contact Shepherd Police.
Campus Police Chief John McAvoy said they should be removed from campus.
"Parts for the exterior call boxes are not readily available and he entire box needs to be replaced," McAvoy said. "The trend nationwide is that universities are removing call boxes from their campuses."
Frye will be attending a meeting next week with fellow administrators to consider options for the call boxes.
Other ideas are being considered to help students feel protected on campus is a phone app for emergency calls, Dr. Tom Segar suggested during a Student Government Association meeting. However, student senators interjected and said that the call boxes made them feel safe when they walked the campus with no phone.
If repairs are made on the call boxes, they will occur during the summer semester. The repairs should then be complete in time for the fall semester of 2018.