(The Picket)- The Shepherd University Ram Band made its fall debut Thursday, Aug. 24, showing off its new halftime show "Big Noise from Shepherdstown."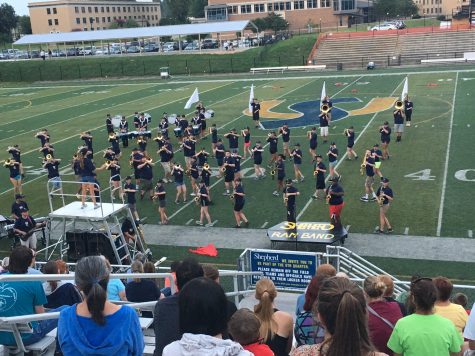 Its new half-time set, which includes the National Anthem and the Shepherd University Alma Mater, were performed. Dr. Scott Hippensteel directs the band.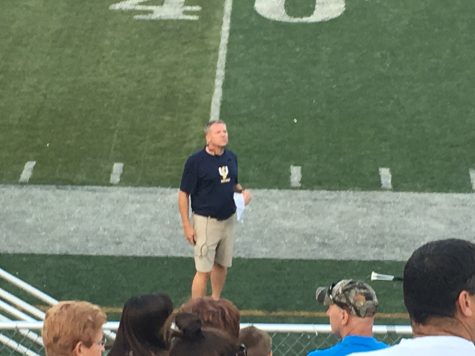 Also performed were The Tiger of San Pedro, Vehicle by Ides of March, Feeling Good by Michael Bublé, and Woody Herman's swing classic Four Brothers, which showcases Shepherd's awesome saxophone section. The band plans to close its half-time show with the up-tempo swing powerhouse Big Noise from Winnetka.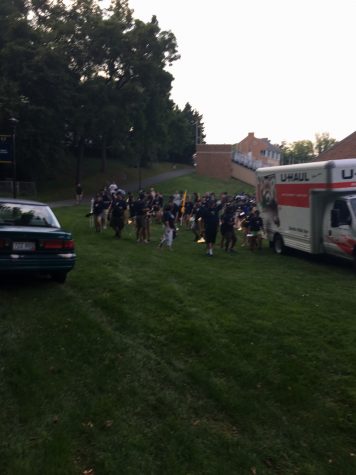 While the debut performance did not feature the final piece, The Ram Band brought out its best to impress, showing all the energy and enthusiasm of these great band numbers. These students rose to the challenge, giving this first performance of the year after only one weeks' worth of rehearsals together.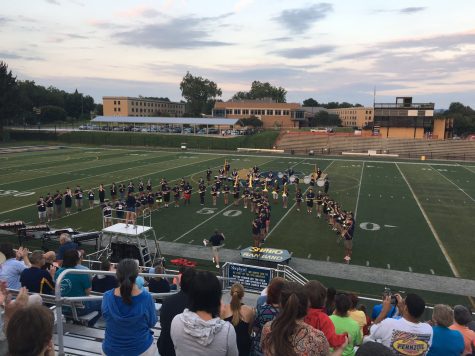 Band staff includes music arranger Frank Mahoney, percussion arrangers and instructors Jonathan Whitney and Jane Mahoney, visual and marching instructor John Karos, color guard instructor Anne Taylor, and drill writer Dan Kalantarian and this year's student field commanders are Chase Remsburg and Shania Isenberg.
For additional Video clips of The Ram Band's Performance please check out The Pickets YouTube Channel and Ram Band playlist here https://youtu.be/mhONKL1rSnA?list=PLewWfRxOql9JtWRCXVLahS8a-ziVBxqo_
Jessica Sharpless is a reporter for The Picket and can be contacted at email jsharp02@rams.shepherd.edu