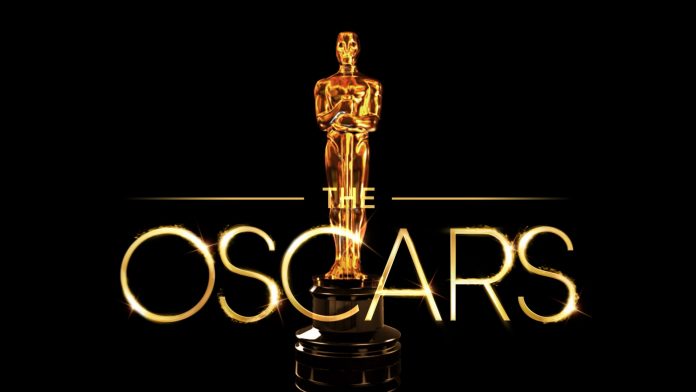 This year's winners of the 90th annual Academy Awards will be announced on March 4th, 2017
Guillermo Del Torro's "The Shape of Water" has the most nominations this year, having been nominated in 14 categories. "The Shape of Water" tells the story of a mute girl falling in love with a sea creature held prisoner in a city built underwater.
The film's color palette consists of beautiful aqua blues and greens mixed with the metallic scenery of the underwater city. The sea creature's grotesque form might be assumed to be a special effect at first glance. However, it is in fact a two-hundred-pound suit the actor wore throughout filming. That suit alone with its attention to detail may garner an Oscar for costume design.
Another film that is a major Oscar contender is Paul Thomas Anderson's "Phantom Thread". The film got buzz after its lead actor, Daniel Day Lewis, announced that he was retiring from acting upon completion of the film. Phantom Thread is the eighth film Paul Thomas Anderson's directed, however this will be the first he completes as cinematographer.
"Phantom Thread" is nominated for six Oscars. A film about a fashion designer in the early 20th century, it is the only film that could compete with "The Shape of Water" for Best Costume Design. However, where the film shines best is in its score. Anderson's past four films have all been scored by Johnny Greenwood, who brings music that compliments each frame of the film without distracting the audience.
"Three Billboards Outside Ebbing, Missouri" is nominated for seven Academy Awards, making it the film with the second highest count of nominations. The film is about a mother with a teenage daughter who was sexually assaulted and murdered with no culprit found. Angry that her child's killer hasn't been brought to justice, Mildred Hayes pays for three billboards to be covered in posters with a plea for justice.
Mildred Hayes is played by Frances McDormand, who won the Golden Globe for Best Actress in a Drama. McDormand has a good chance of winning the Oscar for Best Leading Actress. But never have there been a lineup of strong female performances quite like the list of nominees this year.
Usually it is easy to pick out who will win the category of Best Actress. But this year guessing is just a luck of the draw. Each performance has small nuance that could win it Best Actress.
Margot Robbie in "I, Tonya", who won Best Leading Actress in a Comedy or Musical at the Golden Globes, is a strong contender.
With over a month to go until the Oscars, The Picket will be posting at least one review per week this month of a film that is nominated for The Oscars. This Monday will be a full review of "The Shape of Water".