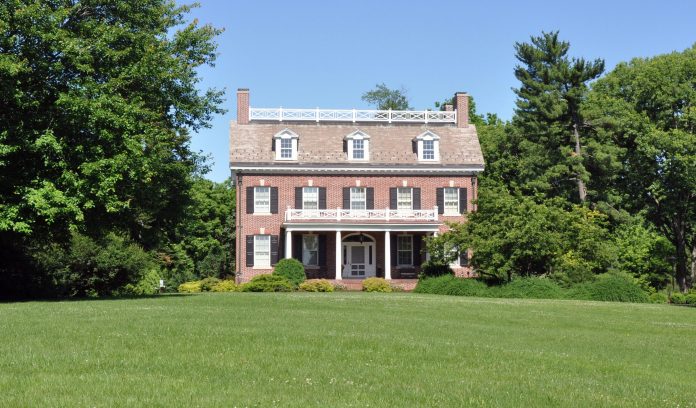 The Friends of Popodicon have received a $500 grant from The Monarch Alliance to buy plants for the endangered monarch to feed, rest and breed in a butterfly garden on the Popodicon estate.
The Monarch Alliance is a program of the Potomac Valley Audubon Society.
"The aim of The Monarch Alliance is to have as many monarch way stations along the migration route as possible," Elizabeth Staro, the leader of the Popodicon garden restoration project, said in a Shepherd University press release. "As the butterflies are going through their lifecycle and migrating, they go from place to place to be able to feed and rest. It can be just a little portion of your yard where you plant some butterfly weed or something to help and nurture them, so they can make their long journey to Mexico."
Shepherd is one of seven entities to receive grants from the Monarch Project this year. The grant program awards vouchers for up to $1,000 toward the purchase of plants during one of The Monarch Alliance's native plant sales at Sunny Meadows Garden Center in Boonsboro, Maryland.
The historic garden will also gain a sculpture designed by Shepherd student Alyssa Imes, a B.F.A student with a concentration in sculpting. Her four-foot statue includes a monarch and a honeybee, both of which are endangered.
"My idea was to have a profile of a wing of the monarch butterfly with its vein pattern and on the inside where the spots are, create a honeycomb pattern," Imes said in a press release. "The piece is called 'Winged Forces' because they are both pollinators, and they both flourish the garden itself. The wing will be black, and the spots are going to be that yellowish tint of honey."
The sculpture will be unveiled on Tuesday, April 24, at noon. The event is free and open to the public. Visitors will have a chance to tour Popodicon and its gardens during the Shenandoah-Potomac Garden Council 63rd Annual House and Garden Tour April 28-29.