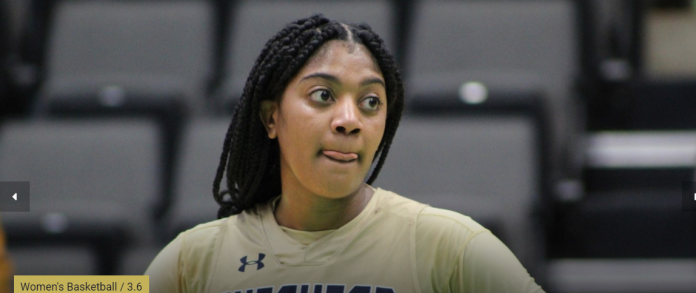 Shepherd (11-18), looked to begin the tournament on a hot streak against West Virginia State (8-21). The game was a nail bitter all the way through with Shepherd coming up short 86-87. At Wheeling the girls got all they could handle in a competitive game.
Senior Kayla Tibbs could not be stopped and scored 43 points. She was 17-31 from the field. She got little help from the rest of the team, especially from the second highest scorer, Marley Mclaughlin, with 12 points.
They shot just under 43 percent for the entire game but that wasn't enough to lead them to victory. Charity Shears lead Wheeling in scoring with 21 points to just edge out Shepherd. They shot just under 40 percent but were able to get the win.
Shepherd had the lead in the first quarter by one point and they could never get out of Wheeling's shadow to pull off the first win of the tournament. From the three-point range Shepherd played okay shooting just over 33 percent to keep them in the game.
Shepherd did have enough bench points to keep the game close with 15 points. While Wheeling had 30 bench points to stop any chance of Shepherd winning. Shepherd did come back from a 20 point deficit in the third period to keep the game close.
Oliver Wickiser is a sports reporter for The Picket, he can be reached at: owicki01@rams.shepherd.edu