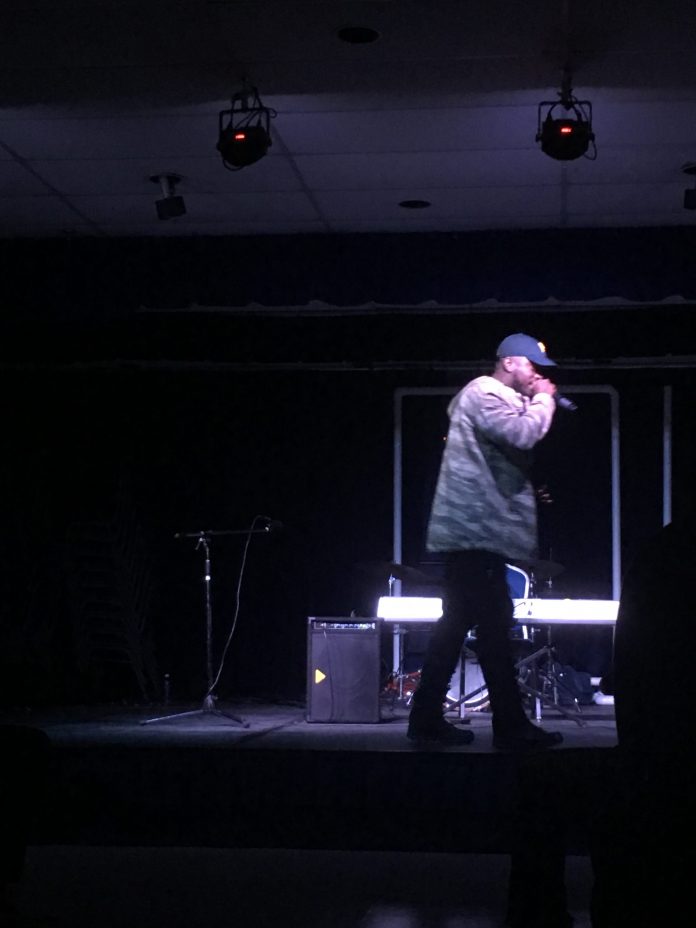 A multitude of different musical artists and performers took the stage Thursday evening for Black Student Union's second annual talent show.
The talent show was comprised of several singers, a pianist, and even a hula-hoop dancer. Singers included Aminah Goode, who sang No Scrubs by TLC; BSU member Chevelle Wichard, who sang Bust Your Windows by Jazmine Sullivan; and junior Jennifer Reid, with a rendition of We Don't Have To Take Our Clothes Off by Ella Eyre. Sophomore sports marketing major Justin McNeil performed an R&B piano medley of hits by Frank Ocean and Bryson Tiller, while Daisy Thomas, an English major, performed a hip-hop hula hoop routine.
Thomas took home 3rd place, winning a $10 Sheetz gift card, while Reid won 2nd, receiving a $30 gift card.
"It's awesome," Reid said. "I'm really, really surprised."
Sophomore Justin McNeil took home first, winning a $50 gift card to Sheetz.
McNeil said he has been playing piano for eleven years. "I took lessons on and off but then I continued to teach myself," he said, adding that he learned to play R&B, Gospel and Jazz. He said his favorite to play is Gospel.
Other artists who performed throughout the night included Martinsburg rapper Vino Bandz, the brothers of Frostburg University's Omega Psi Phi, who performed a step routine, and local band A.Fluent.
The acts were judged by vice president of student affairs Dr. Thomas Segar, health and physical education professor Dr. Andro Barnett, and Shepherd alumna and Miss Berkeley County 2017 Tamia Hardy.