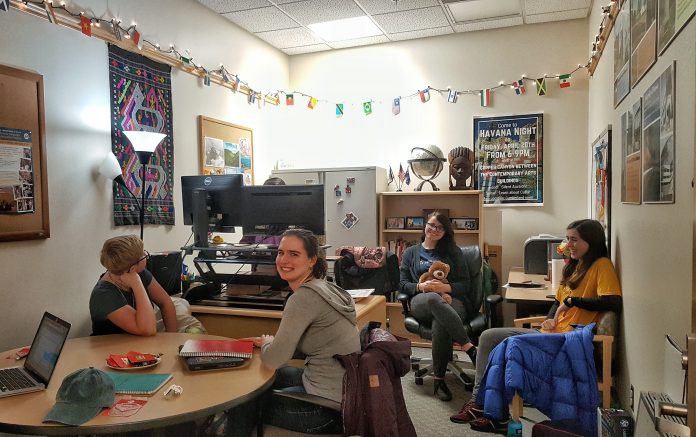 Studying abroad can feel like an unattainable dream. Whether it is the intimidating cost, or simply a fear of leaving all you have ever known and going someplace new, many students do not consider studying abroad during their academic career, said Yin Star, Shepherd University's study abroad coordinator.
For those who brave the intimidation, however, it can be a life changing experience, says Dr. Ann Legreid, who teaches international experience here at Shepherd. Dr. Legreid said it is a fantastic opportunity no matter what your age, especially when fully immersed in the host culture.
"I can say from personal experience that living in a cross-cultural, multilingual environment can be both awe-inspiring and transformational," she said. "From my experience as a teacher, I have seen students return from study abroad more confident, culturally competent, and eager to engage in the issues and worlds around them."
According to Star, most students chose to go on faculty led trips, which tend to be no more than a few weeks long, rather than the full semester immersion.
"A lot of students simply don't have study abroad in their vocabulary," Star said.
Noelle Kesner is a global studies major who has already participated in one study abroad program, and is planning her next immersion for a semester in Costa Rica. Kesner participated in an international service-learning faculty led trip to Puebla, Mexico.
"It was very spontaneous," Kesner said. "I am glad I went because it opened my mind globally and I was able to reflect on my own perception of the United States and Mexico after experiencing alternative viewpoints from within Mexico."
The faculty trip was led by social work professor Amy Hampton. The group participated in a relief effort to build houses for people who were displaced by the 2017 earthquake, Kesner said.
"I feel studying abroad is one of the biggest character-building experience you will ever have," she said.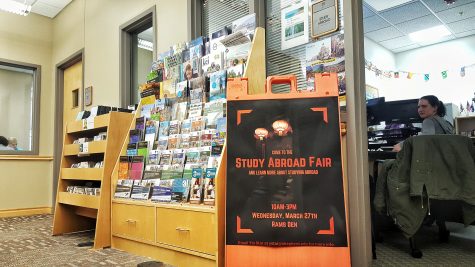 Shepherd has a Study Abroad Club, which is geared toward students who are curious about studying abroad but are not sure where to start. Emily Oliver, a global studies major and president of the club, said, "We want to let students know that it is possible to study abroad, no matter what their major is or financial circumstances."
The Study Abroad Club has hosted seminars on how to start a study abroad journey, finding a program, how to apply, and what to do once you're abroad. They also hosted Havana Night, which took place after a faculty led trip to Cuba returned, where students who participated in the trip had the opportunity to share their experiences with other interested students.
"The club is open to anyone and we would be happy to have anyone who is interested," Oliver said. The club meets every Friday at 3 p.m. room 209 of the Scarborough Library.
Oliver is planning to study abroad this summer for a five-week semester in South Korea. "I think it will be a good way to step out of my comfort zone, and gain experiences I wouldn't otherwise have," she said.
Every semester Shepherd hosts a study abroad fair, which will have trip provider representatives there to hand out information about the opportunities they offer as well as answer any questions students might have. In addition, financial aid will be there and faculty program planners. The planners will be seeking input and ideas from students for the 2019-2020 school year on where they want Shepherd to go.
This spring semester's fair will take place on Wednesday, March 27, from 10 a.m. to 3 p.m. in the Ram's Den.
Star pointed out that there are plenty of options out there, and no matter where you go or what you study, Shepherd will work with you to get those credits transferred.
"With proper planning and time management study abroad is completely possible," Star said. "My office is always open, please come see me and we can discuss what study abroad could mean to you."