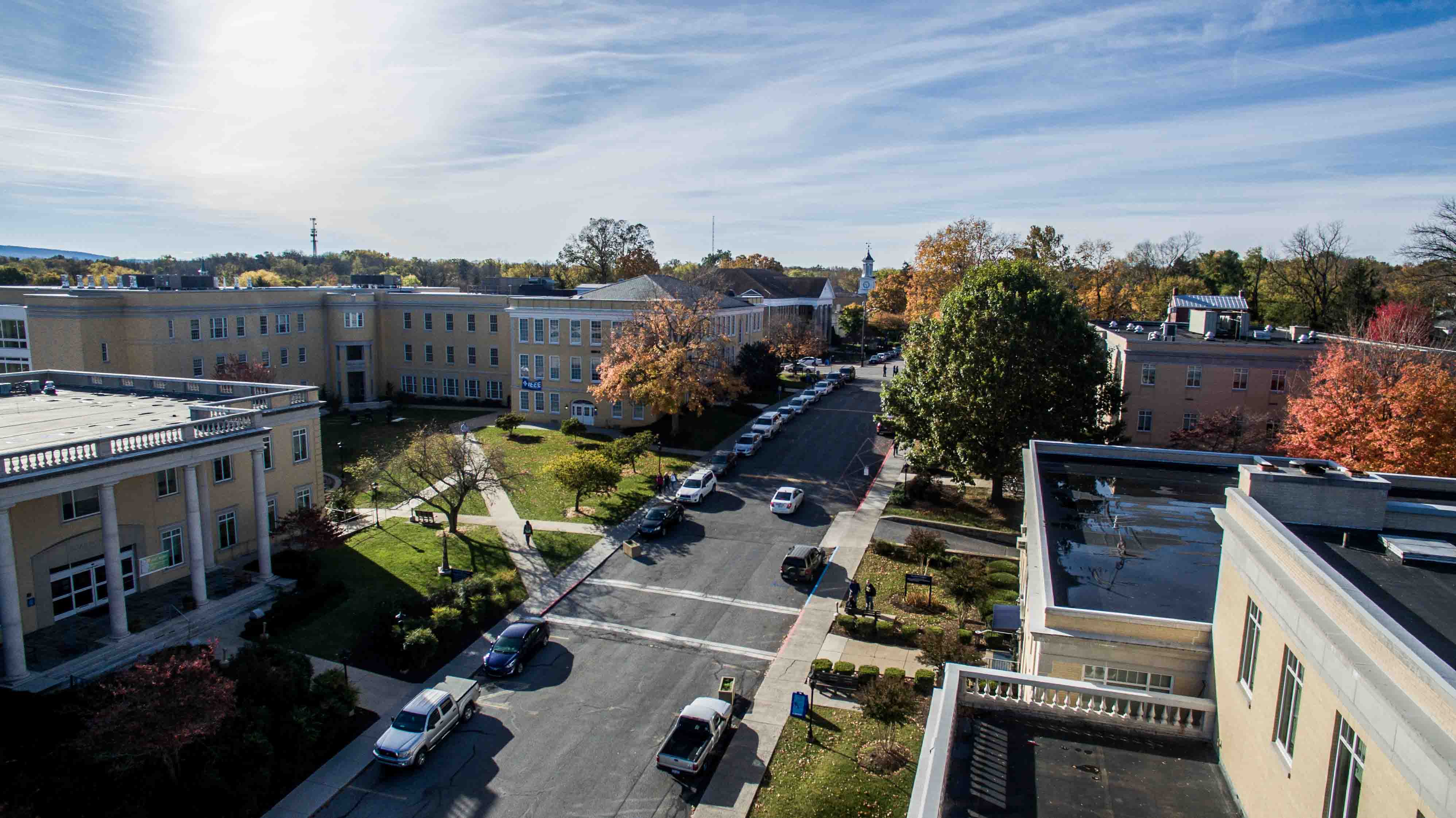 (THE PICKET) – Shepherd University has advised international students to be careful of traveling abroad in the wake of President Trump's ban on immigration.
In an email sent to the campus community on Monday, Jan. 30, Shepherd University general counsel Alan Perdue said that the University sent a letter to international students last Thursday. The letter advised the students to be "careful and fully engaged in any deliberations of potentially travelling out of the United States to anywhere for any reason."
Perdue said in the email that there is a "significant risk" that restrictions will be broadened beyond the seven countries included in last Friday's Executive Order.
According to Perdue, no current members of the Shepherd University academic community, unlike other universities, were affected by the ban, which blocks immigrant entry to the United States from seven countries- Iran, Iraq, Libya, Somalia, Sudan, Syria, and Yemen.
Liz Samandasuk, a Shepherd University freshman student from Ukraine, said the ban makes immigrants "intimidated because when you know that people like you are not allowed in the same place and it makes you look more diminished compared to them."
Samandasuk said her mom tried to get a visa last year to come visit her, but was denied.
Cindy Moscote, a freshman business major at Shepherd who was born in Colombia, said that the ban is unfair to refugees.
"With just a signature he destroyed everything generations of Americans have built to make this country a refugee for those in need," Moscote said.
Charles Nieman, Shepherd University's Director of International Affairs, spoke with The Picket this afternoon, Tuesday, Jan. 31, regarding the immigration ban affecting international students.
"There is a certain tension that exists between the freedoms that we enjoy and the need to secure those freedoms and this is one of those actions where it was deemed in the best interest to try to let security go before the freedoms. Naturally, it brings a lot of worry to the students, particularly those from countries where the predominant religion is Islam, but mostly it talks to all of the students because we don't know what it means for the future," Nieman said.
"[International students] are concerned that if they need to go home would they be able to come back into the United States. That starts to bring a feeling of isolation. When we have those distances between family and all the important things that family means, and our inability to respond to those, it's a hard place to be," Nieman added.
Nieman said the University wants international students and faculty to know that they are welcome at Shepherd.
"We are glad they're a part of our community," Nieman added, "The perspectives that they bring and their future is something that we value very much."
"We have a lot of empathetic faculty members, many of whom have come in their own journey as international student to the United States. They have weathered all kinds of policy changes to claim this as a new home and Shepherd as a new academic home. Many of us have been trying to reach out and reassure our students that this is a University that places our students at the center of what we do. We feel very strongly that learning and scholarship should have no national borders and we should be free to pursue truth where it may lead us," Nieman said.
As spring break approaches, international students who were planning to travel home or take academic trips abroad are now being urged to reconsider.
Several universities, including Johns Hopkins University, the University of Virginia, George Washington University, and West Virginia University also released statements advising international students to refrain from traveling outside of the U.S. in fear that they may not be able to re-enter.
In an email sent to West Virginia University students Sunday, Jan. 29, President E. Gordon Gee said that the University has made efforts to reach out to their international students and faculty who are residing in Morgantown as well as those traveling abroad.
"With more than 115 countries represented on our Morgantown campus, the world comes to West Virginia through our doors," Gee said in the email to the campus. "In return, the world meets West Virginia when our faculty, staff and students travel outside our home among the hills."
The email does not state how many WVU students were affected by the ban.
The Association of American Universities, which represents 62 schools, urged Trump to reverse the order and said it will only steer top scholars to countries that compete with the U.S.
Lizbet Boroughs, associate vice president for federal relations from the Association of American Universities, said in a Washington Post article that the ban is not only affecting the students, it is also affecting their research projects.
"It's very, very disruptive to students who are in the middle of training, it's very disruptive to master's and postdoc students who are involved in experiments, who are doing research," Boroughs said in the article.
An email sent to students by Johns Hopkins University's president states that no students from JHU were affected by the ban, however, individuals expected to arrive at the university within the next 90 days for educational learning and research purposes will be affected.
Universities like the University of Michigan, Duke University, and New York University are being praised on social media for their efforts in protecting immigrants on campus.
The universities all released statements stating that they would not share confidential student records and information with law enforcement agencies- local, state, or federal- without a subpoena.
According to the Institute of International Education, an estimated 17,000 students from the seven countries banned were studying at U.S. colleges and universities in the 2016-2017 academic year. More than 12,000 of those students hailed from Iran.
According to the Commerce Department, college students from overseas contributed more than $35 billion to the U.S. economy in 2015.
*Contributions were made by staff writers Pandora Affemann and Paige Conrad.
---
Hayley Butler is the Editor in Chief of The Picket and can be reached at hbutle01@rams.shepherd.edu.