The majority of college students in the United States have parents with college experience. In the most recent study conducted in 2012 by the National Center for Education Statistics, at least 66 percent of all enrolled students in 2012 had parents or grandparents who attended postsecondary education.
Here at Shepherd University, however, attaining sufficient data on the enrollment of first-generation students can be daunting.
According to the director of admissions Kristen Lorenz, most first-generation students don't realize that's what they are because they've never discussed it with their families. Also, says Lorenz, "given the ethnic diversity of students on campus, sometimes the topic never even comes up."
To overcome this obstacle, she says that the admission department recruits out of a college readiness program called Advancement Via Individual Determination, or AVID, in the surrounding counties.
"Admissions tries to do a good job by recruiting students from the AVID program," Lorenz said. "We offer campus tours as well as workshops—walking [potential] first-generation students through the application process."
In reaching out to first-generation students, The Picket identified four students who are the first in their direct families to attend college. We asked them about the challenges of the enrollment process, and how they overcame those challenges to become Shepherd students.
---
Stefanos​ ​Stefanidis,​ ​22,​ ​a​ ​senior​ ​exercise​ ​science​ ​and​ ​health​ ​promotion​ ​major​ ​from​ ​Virginia, South​ ​Australia
Stefanos played for the University football team, and while his parents did not attend college, his uncle and aunt did.
"My registration process wasn't that difficult," he said, adding that is "due to the fact that my uncle and auntie helped me through it."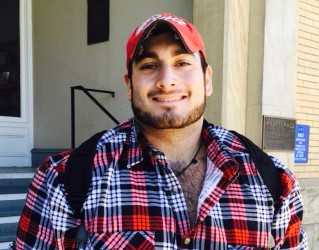 Although even with that assistance, Stefanos recognized he would have faced some pretty discouraging challenges. "Being a first generation college student is definitively difficult, but the most challenging part would have to be the registration process, if I didn't have the support or guidance from my uncle and auntie it would have been extremely difficult."
Also from Australia, Stefanos faced some trials in his transition from one type of school system in Australia, to another type in America.
"The transition from the Australian school system to the American one was the most difficult part," he said, "but I was persistent in getting things done, and not giving up on the process. Shepherd football and Phi Kappa Tau [give] me a home away from home."
---
Isaiah​ ​Hall,​ ​23,​ ​a sophomore environmental science major from​ ​Glen​ ​Burnie,​ ​Maryland
Isaiah also has a brother who is attending college as a first-generation student, and both are enduring the tough tasks that enrollment demands.
"It's like being a baby jumping into life for the first time," Isaiah said, "everything you do has to be done yourself."
According to Isaiah, his parents offered him some solace and comfort, but they weren't able to efficiently guide him through the process. "You bring your parents to feel safe, but they don't really understand, either," he said.
The emotional struggle is the most difficult aspect for Isaiah. He finds it tough to continue believing in himself as he overcomes the financial pressures some students face.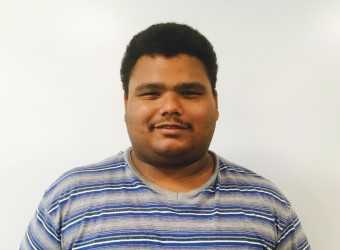 "People tell you [that] you won't do anything with your degree, why risk the debt? Sometimes you ask yourself if it's worth it," he said.
"I have to find a way just to pay for school, and every summer I have to find a place to live because I have no true home," Isaiah said, "I stay in school because I want people to hear my story. That I can be who I want to be."
As Isaiah continues forward he said he refuses to let any obstacles stop him, including the difficult circumstances of his childhood.
"I come from nothing, but I became something," he said.
---
Melody​ ​Pickens,​ ​19,​ ​a​ ​sophomore​ ​strategic​ ​communications​ ​major​ ​from​ ​St.​ ​Albans,​ ​West Virginia
Although she is a first-generation college student, Melody had a guardian, her aunt, who had college experience. "I became a foster child at the age of 13. My aunt gained guardianship of me," she said.
Her aunt is a high school counselor, according to Melody, but even that support was limited in facing the anxiety of moving five hours away from her aunt's home. "I think the most confusing thing was just figuring out how to be on my own [at college]," she said.
While her aunt may have had a hand in preparing her for academic success, the college culture was new ground for Melody.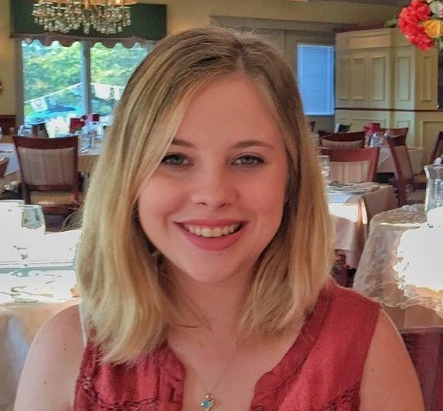 "It was also challenging coming to school and getting involved in the social aspects," says Melody, "My aunt never did that and never understood my desire to become an active part of campus and of the community."
Still, even attending college was a personal commitment and success for Melody.
"Education was never emphasized when I was younger," she said "I developed a love for knowledge and a passion to become better. Without that drive or willpower, I likely would not have attended college."
---
Henry​ ​Stanley​ ​Navarrete​ ​Méndez,​ ​21,​ ​a​ ​sophomore​ ​nursing​ ​major​ ​from​ ​El​ ​Salvador:
Not only a first-generation college student but also an international student, Henry has faced some difficult obstacles in navigating the system.
"I began preparing for college [during] my sophomore year in high school," Henry said, "I took my SAT and ACT and met with every college rep that I could."
A graduate of Chantilly High School in Virginia, Henry worked closely with the career center there, which aided him in filling out applications.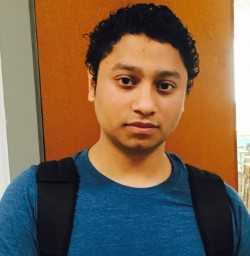 He also overcame a language barrier by seeking assistance at the career center. "They would often help me fill out applications and helped me by clarifying words that I didn't understand," he said.
Even with the gratis assistance of the career center, Henry still recognizes the challenges he faced with the enrollment process. "Your parents aren't there to help you. Most of the information you need, you have to find it on your own. You don't know how scholarships, grants and things like that work," he said.
"You don't have stories about going to college and how fun it may be because your parents never went to college," says Henry, "For some people going to college is expected. For me, it was trying to reach for the stars."
---
For first-generation students here at Shepherd, there are programs the university offers to help them reach those stars.
One is the TRiO program that Shepherd University began in 2010. TRiO aids over a hundred first-generation students every semester according to the director of TRiO Programs Cynthia Copney.
"Two-thirds of the students we aid have to be first-generation," she said.
If you're a first-generation student who is facing the rigors of college for the first time, you can visit them on the lower floor of the library or go to http://www.shepherd.edu/trio for more information.
Everyone who assists with the program is a first-generation student, including Copney herself, which intensifies her passion to aid first-generation students.
"We work very closely with our students," she said, "The magic of TRiO is breaking that cycle of not going to college in families. The first person who gets that college degree in their family proves to everyone else that it can be done, and once that cycle is broken it's broken forever."