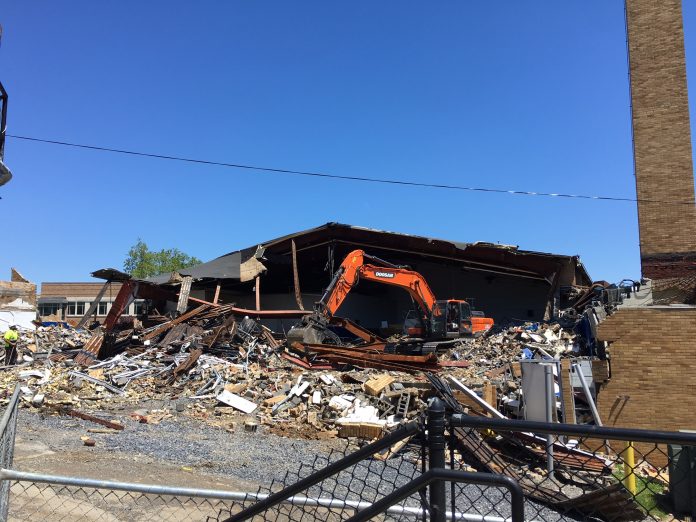 Demolition of Sara Cree Hall, the former athletic building for Shepherd University, began Monday.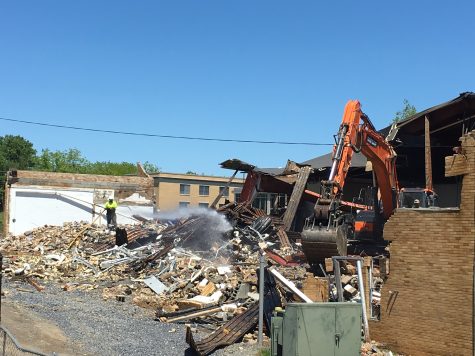 Built in 1951, the building once housed two basketball courts, two gyms and a swimming pool.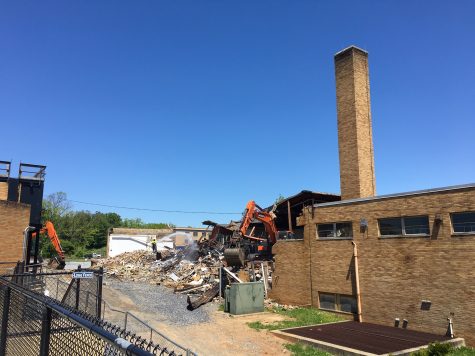 The building's chimney was home to one of the largest habitats for migrating chimney swifts in West Virginia.  University officials opened the chimney at Knutti Hall in hopes the swifts will move their allegiance.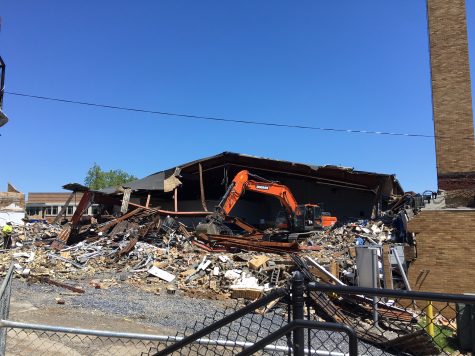 Plans also are in the works to build a roosting tower on west campus.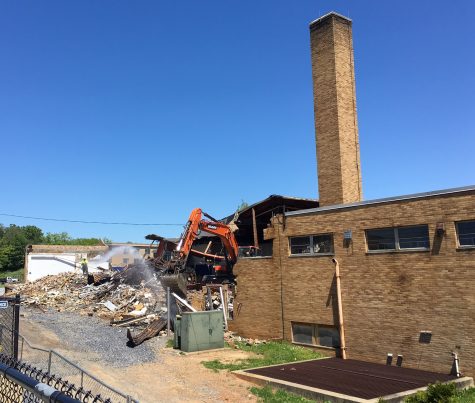 The University plans a gravel parking lot for commuters on the Sara Cree lot.