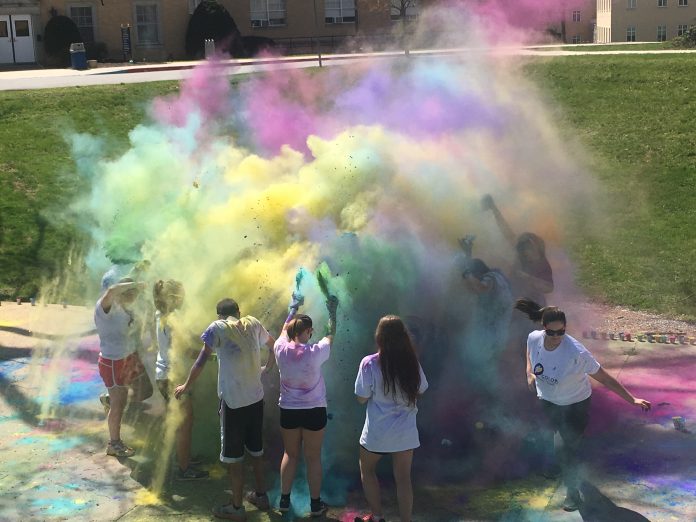 Several dozen runners lined up Saturday for the two-mile Color for a Cure race at Shepherd University to help raise money for Relay for Life.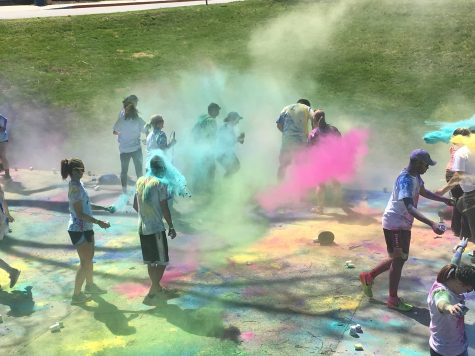 The race began at Shepherd's Wellness Center, wound it way past residential apartment buildings the football field, and ended at the dining hall, where water, fruit bars, an obstacle course and a shark bull riding machine waited.
Course volunteers doused the runners with colored powder, a tradition that comes from the Indian tradition of Holi Week, which is a festival of colors.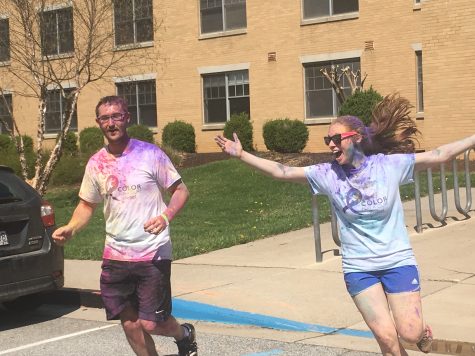 Shepherd University's Relay for Life committee are $150 closer to the $1,500 goal they hope to achieve by the end of April. If they achieve their $1,500 goal, then they will have raised $25,000 by the end of the 2018-2019 academic year.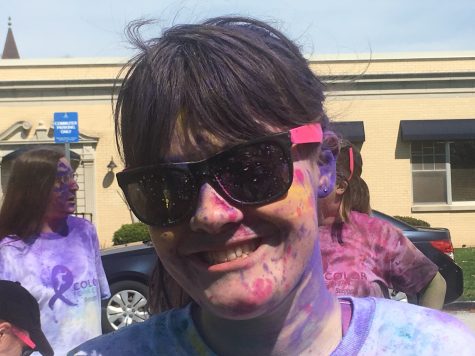 "There was a lot of events going around on campus today," said Jennifer Flora, Shepherd's director of student engagement. "We had no idea there was a spring football game scheduled today and an event for children at the tiny house on campus. If we had, we might have scheduled on a different day."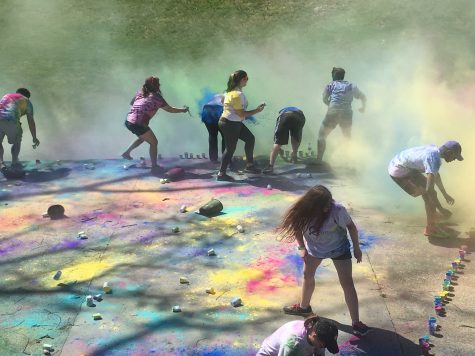 The Relay for Life committee still has until the first week of May to complete their $1,400 goal. They will accept donations until then. For more information about donating to Shepherd's Relay for Life committee, please visit Shepherd's Relay for Life page at www.shepherd.edu/relay-for-life.