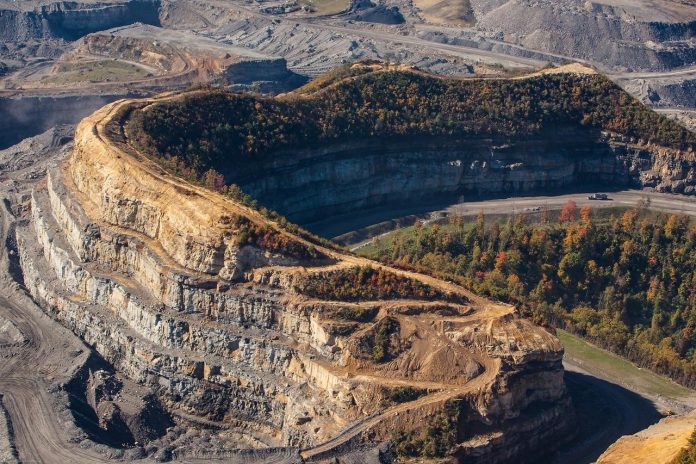 'Wild and wonderful', West Virginia. A state well known for two things: The vast and beautiful mountainous landscapes, and the contentious coal mining. The geography of West Virginia is rich in high volatile bituminous coal, the second most valuable coal on earth.
It is also a state with longstanding environmental controversies.
Coal has been one of the main economic drivers of West Virginia for decades as a multi-billion dollar industry, in one of the poorest states in the country.
West Virginia has a long history of exploitation for natural resources. During the late 1800s and early 1900s, West Virginia endured what is known as 'The Timber Boom'. With few environmental protections in place, in 40 years nearly all of West Virginia's old growth forests were clear cut, decimating the natural ecosystems.
Following the clear cuts, mass wildfires broke out, further altering the landscapes. It wasn't until the 1960's did the United States enact environmental regulations to protect forests and natural landscapes.
Today, clear cutting is no longer a major logging technique. The timber industry follows strict management guidelines that allow for a healthy timber economy and a healthy ecosystem.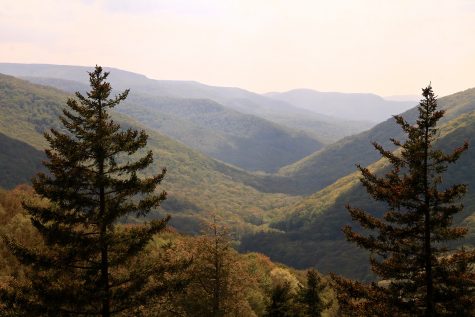 Environmental regulations have been an ongoing debate within West Virginia governments. West Virginia was one of many states that petitioned against the Clean Power Plan created by former President Barack Obama, stating it would destroy the coal industry.
"These rules will cause West Virginia coal miners to lose their jobs and West Virginians' electricity bills to skyrocket" according to a news release from the WV Attorney General office. Yet according to statistics by the U.S. Energy Information Administration, coal has been on a steady decline as an energy source for the U.S. since the late 1990s.
Without environmental regulations, the mountains of West Virginia could still be altered for logging, coal mining, and now natural gas pipelines.
The reason many residents love their state, is for the wilderness it engulfs. Amanda Adkins, a southern West Virginia native, is one.
"These mountains are magic," Adkins said. "They are home to such a unique, diverse and special ecosystem. My heart lives in them."
Mountaintop removal is a frequently used coal mining technique. It entails the blasting of entire mountaintops to reach coal seams buried within. The excess earth is moved aside by machinery, often disrupting surrounding ecosystems. It can have long lasting impacts on the land. When the mining is complete, attempts are made to recover the mountain landscape in an effort called land reclamation.
This type of mining is not reparable, according to a 2011 study in the New York Academy of Sciences journal. The mining also buries streams and affects wildlife because of sediment and chemical pollutants, the journal reported.
Paul Brown from Keeper of the Mountains, an environmental nonprofit that began with Larry Gibson, who wanted to protect his family's land on Kayford Mountain in southern West Virginia, is critical of the mining.
"It has devastated the air and water quality around the mines," he said.
Kayford is an area of southern West Virginia that has experienced an increase of mountaintop removal since the 1990s. Gibson was one of the few landowners who refused to sell his property to the mining industry.
Brown explained how more and more residents are realizing the realities of the dangers from mountaintop removal, as their water becomes polluted and unusable. He disputes politicians' statements that mining can improve the state's economy.
"Ninety percent of the mining jobs have left West Virginia," he said. "The amount of coal mining has not decreased. Mountaintop removal relies heavily on explosives. Not providing jobs, destroying jobs."
He said environmental regulations can help the economy. For a company to abide by regulations, they need people to hire and work in that sector.
Alpha Natural Resources, a mining company that owns many sites within West Virginia, says on their website that they are committed to environmental protection. "We are an industry leader in implementing the Forestry Reclamation Approach as a standard practice on our active mining sites".
Brown is skeptical. "If you can't put a broken egg back together, how can you put a mountain back together?" he asked.
According to The Nature Conservancy, "without strong oversight and proactive planning, countries containing high risk areas which also have weak governance and low levels of environmental protection are likely to suffer severe environmental damage." The Appalachian region is listed as high risk in its release of 'A World at Risk: Global Development Assessment.'
It's important for voters to make educated decisions, Brown said.
"We need college-aged kids voting because in a couple of years, they will be the ones running the world," he said. "Once you vote, engage with them and remind them why you voted for them."