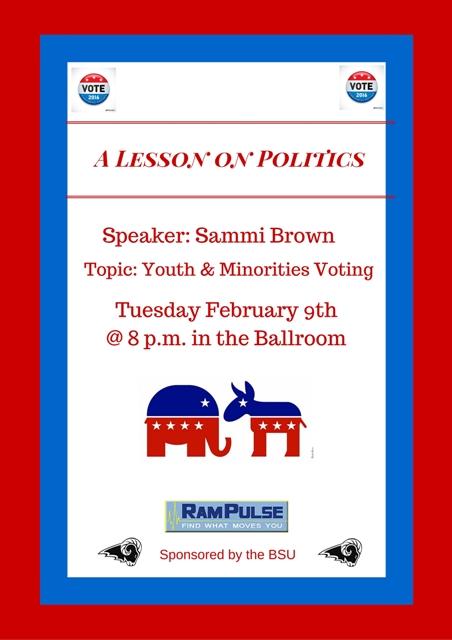 (THE PICKET) – Sammi Brown, Democratic candidate for the 65th district of West Virginia House of Delegates, will be visiting Shepherd University on Tuesday, Feb. 9 to be a guest speaker for the Black Student Union's "A Lesson on Politics" event.
This event will be held in the Storer Ballroom of the Student Center at 8 p.m.
"Don't miss out on this opportunity to educate yourself, everyone is welcome. You aren't going to want to miss this," Tamia Hardy, Black Student Union program event chair and social media coordinator, said.
Da'shawn Long is a staff writer for The Picket. He can be reached at Dlong03@rams.shepherd.edu or followed on Instagram @sirswave