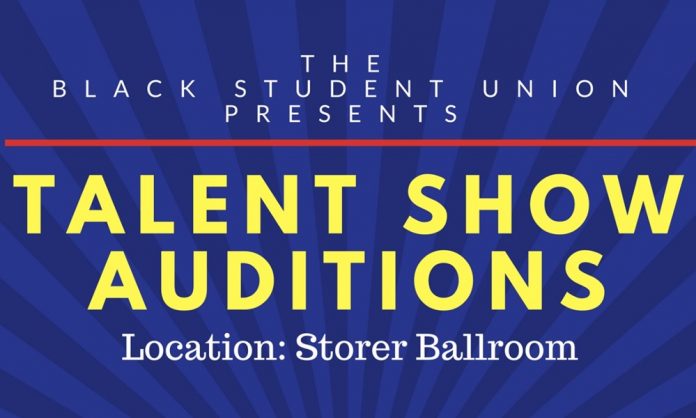 (The Picket)-The Shepherd University Black Student Union is holding auditions this week for its 2nd annual Talent show to be presented on April 6th.
Auditions are being held in The Storer Ballroom tomorrow March 30th from 7-9 p.m. with walk-ins welcome. The BSU is also taking video submissions for the talent show. Per the BSU event in Rampluse actors, painters, musicians, poets, dancers and many more are all welcome and encouraged to audition.
For more information about auditions students may contact Naim Muhammad with Shepherd BSU via email at nmuham02@rams.shepherd.edu
Jessica Sharpless is a reporter with The Picket and can be contacted at jsharp02@rams.shepherd.edu.