The Shepherd University chapter of Alpha Sigma Tau is hosting a male beauty pageant March 30 to raise money for a women's shelter in Winchester, Va.
The pageant is the senior capstone project of Alpha Sigma Tau Katheryn Leonarczyk. "We hope to give a fun event for the school that will also be for a great cause."
The pageant will be held in the Student Center ballroom and will begin at 6 p.m. Tickets will be for sale at the door for $5.
The contestant will be tested on three categories like a female beauty pageant and the winner will receive a gift card and be crowned Mr. Alpha Sigma Tau.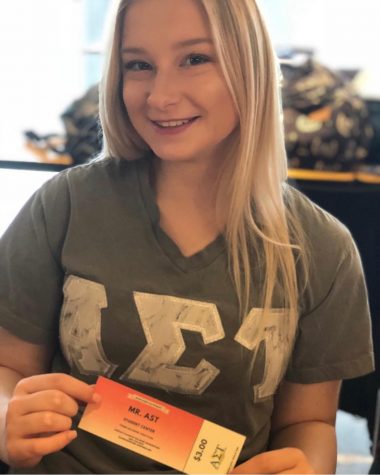 Savannah Oliver is also a member of Alpha Sigma Tau and is their social media representative.
"It is an honor to be so fortunate to raise money for our Philanthropy that benefits the Laurel Center," Oliver said. "This event not only empowers us as women but can help assist financially those who women who are trying to better themselves."
All money raised from ticket sales, food sales, and fundraisers for the event will go to The Laurel Center.