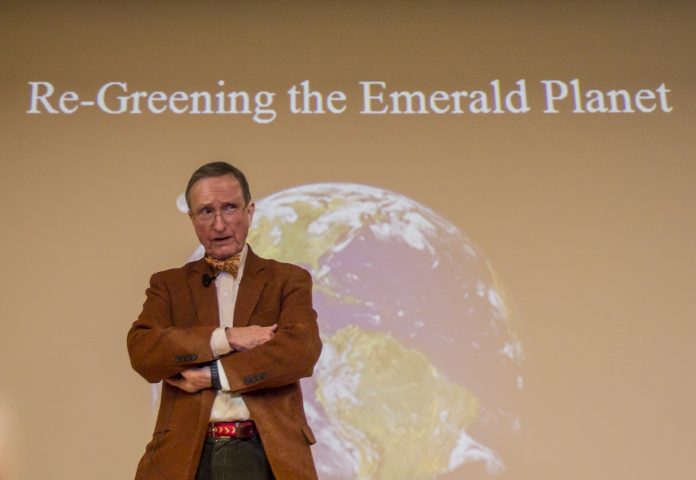 The damaging effects of climate change can be tempered if effort is made to restore some ecosystems, according to a ecology scientist who spoke Tuesday at Shepherd University.
"We need to establish agriculture that  absorbs  carbon, not leak it," Dr. Thomas Lovejoy, a George Mason University professor and ecologist, said during the final lecture of Shepherd's president's lecture series.
"How much carbon dioxide has gone into the atmosphere from disturbing ecosystems?" he asked. More than initially thought, he said, adding, "If we got ambitious about restoring natural ecosystems, they start storing a lot of carbon in the ground."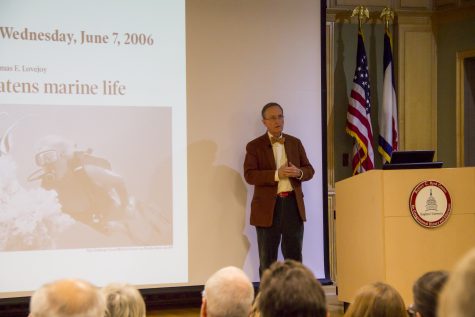 Climate change already is affecting natural ecosystems worldwide, he said, and linked climate change to human activity. An important distinction between climate and weather changes is weather means short-term fluctuation, while climate refers to long-term trends.
Lovejoy has done extensive ecological work in the Amazon rainforest and coined the term "biological diversity." He assisted in shedding light on negative impacts of tropical deforestation, and was the first to publish a global extinction rate estimation.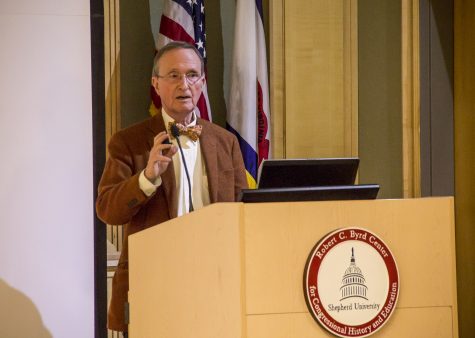 "Tree swallows are nesting and laying earlier," he said. "Joshua trees are growing for the first time outside of Joshua Tree National Park."
He added that hardiness zone maps for the United States have been redrawn to meet the change of temperatures that affect growing capabilities of plant species.
"We've created an obstacle course for plant and animal species," he said, noting that human development has created highly fragmented landscapes that make it difficult for species to navigate. This in turn weakens ecosystems and puts them at a higher risk to being impacted by the changing climate, he said.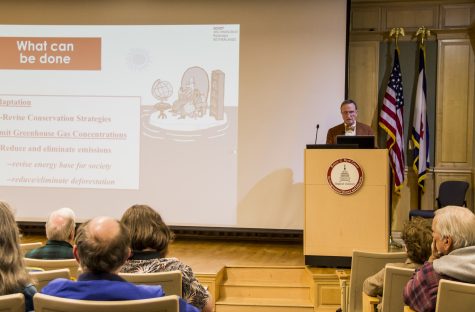 He joked that he's not recommending that Manhattan be reforested, but said that climate-sensitive areas like Florida could benefit if the wetlands were restored.
"The voice of young people is very powerful," he said. "Don't let anyone tell you that you can't make a difference because you can."
For more information regarding the President's Lecture Series, visit  https://www.shepherd.edu/president/presidents-lecture-series