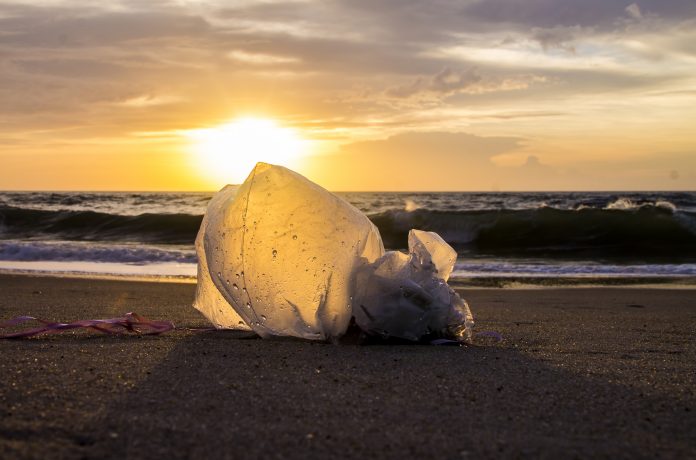 When plastic was developed in the early-mid twentieth century, it was revered as a miracle material. While it's vast applications have proven extraordinary in a multitude of ways, unnecessary uses for its byproducts and irresponsible disposal have begun to suffocate the earth, and fast.
According the Ocean Conservancy, "Every year, 8 million metric tons of plastics enter our ocean on top of the estimated 150 million metric tons that currently circulate our marine environments." Half of that plastic was produced for single-use purposes.
Plastic is hurting marine life. The Ocean Conservancy says plastics have been found in more than 60 percent of all seabirds and 100 percent of sea turtle species.
Scientists are aware of the how plastic is harmful. Dr. Jeffery Groff, chair of the environmental studies department at Shepherd said plastics made from fossil fuels break down into smaller bits in the environment due to exposure to UV light and oxygen.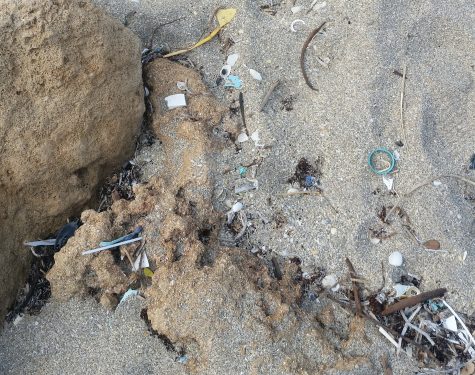 "Some of these bits are so small they can be ingested by organisms at the bottom of the food chain, such as zooplankton," he said. "This allows plastics and the toxic substances they contain to accumulate in higher tropic organisms, which are often consumed by people."
He also explained how plastics can attract other toxic compounds found in the environment, some of which act as endocrine disruptions, carcinogens, or neurotoxins.
Dr. Cecelia Melton, an environmental studies professor, concurred. "They have found plastics accumulated in several commercial sea food species and also sea salt," she said. "We are ingesting plastics whether we like it or not."
Worldwide, people are beginning to wake up to the realities of plastic pollution. Governments around the globe are responding by banning certain plastic products. Last month the European Union voted to ban common single use plastics by 2021. Various U.S. cities have moved to ban single use plastics.
At Shepherd, student awareness of the plastic problem is beginning to gain traction. The emergence of reusable water bottles and stainless-steel straws offer a glimmer of hope in the darkness of reality.
Lili Flowers is a photography student at Shepherd who has grown passionate about living a zero-waste life style. "I was watching a documentary about plastics in the oceans," she said. "From there I started examining the amount of trash people produce on a daily basis in plastic waste alone."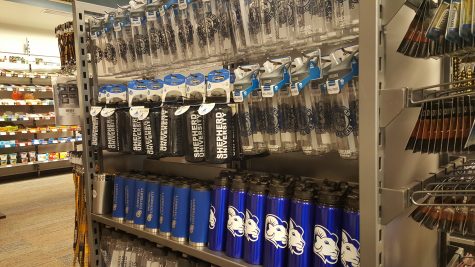 Flowers has shifted her habits to include plastic free products in her life for daily necessities such as soap, deodorant, and shampoo. She even created a short documentary about single-use plastics for a school project. "I really want to inspire people to live a less wasteful lifestyle, and showcase how easy it can be to make simple changes," she said. "A lot of people believe living waste free is hard, and it really doesn't have to be."
Flowers said Shepherd should allow students to bring their own containers to dining services and even offer a discount for when they do. "Hosting events that give out [plastic-free] supplies, or to educate students on how to make changes may also get students engaged and excited."
Jen Hamilton, and environmental studies major, points out how dependent our culture has become on single use plastics. "Our culture is so busy that it's a convenience thing. We couldn't do away with it in one day," she said. "We need to rethink our relationship with plastic. It takes effort."
Hamilton has noticed a shift in attitudes. "We've reached a tipping point where people are looking at the oceans and thinking, wait a minute, maybe we aren't doing things right." She added that personally she focuses on saving things for reuse. From empty bread bags to product containers, Hamilton makes a conscious effort to give her waste a second life. Though she admits being a full-time student and mother can make it challenging.
At Shepherd, certain drinks are served in biodegradable cups, but plastic still dominates the service materials. "Students have more power than they think," Hamilton said. "Speaking out to dining services and other higher ups does make an impact."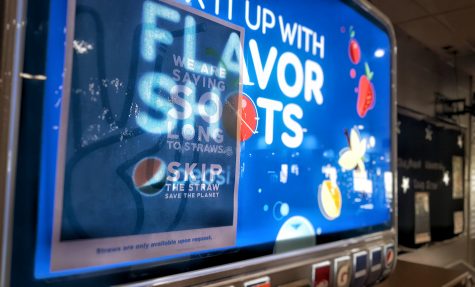 Dining services has indeed responded to a request from the Student Government Organization to reduce the use of plastic straws, according to Cherlyn Fogle, a supervisor in the student center. Shepherd now only offers straws by request in an attempt to cut down plastic use. In addition, the Fireside Bistro now has special cups for iced Starbucks drinks that don't require a lid.
Fogle said Shepherd did look into biodegradable straws, but they are too expensive. When it comes to other plastics, such as salad containers, Fogle said right now plastic is the best option.
Ciera Clawson, vice president of Shepherd Environmental Organization, would prefer to see more sustainable options available. "I don't like the plastic salad containers in the Wellness Center. They are wasteful and could be replaced with a better material."
Clawson also thinks Shepherd should start selling reusable items on campus such as reusable utensils and straws. According to the University Bookstore, reusable straws will be for sale there in the near future. Utensils on the other hand have not yet been considered.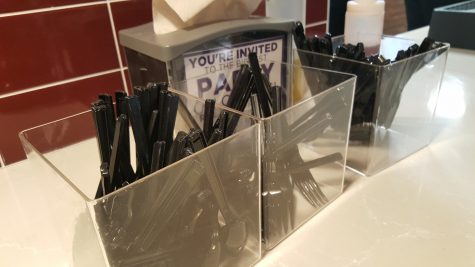 Clawson said that while consumers should hold some responsibility for their plastic waste, at the same time they are not the ones who made the plastic in the first place. "There is only so much you can do when all of the products you need are only available in plastic," she said. "We throw away so much as a society. If more companies created a product that could biodegrade, that would be more sustainable."
One retail business in Shepherdstown recognizes the responsibility they have in the environment. Tonic Herb Shop is a therapeutic herb store and elixir bar located next to the Green Pineapple on German Street. Tonic sells a wide variety of herbal products, including an extensive drink menu. Almost all of their take-out supplies are made of plant-based material. From cups, to straws, even utensils.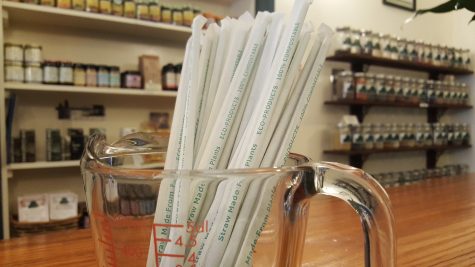 "For us it didn't feel like a question," Ashley Davis, one of three owners of the shop said. "Most herbalists are environmentally conscious. There is a sort of unspoken doctrine that goes along with working with plants. When you begin to recognize the connection we have with the earth, it becomes almost expected that you respect the plants and the planet." Davis added they also make an effort to reuse the packaging materials sent from their product suppliers in their own online store packaging.
Another local business, Good Natured, a health food market in downtown Martinsburg, sells the majority of its fresh produce in bulk. Customers are encouraged to bring their own shopping bags, but if they don't, Good Natured saves all of the boxes its products are shipped in and puts them out for customers to use for their purchases, avoiding single use bags all together.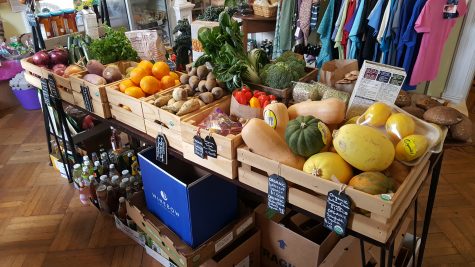 While these localized efforts are important, the vast majority of goods sold still come wrapped in single use plastic. One company, TerraCycle, is seeking to change that.
TerraCycle is a recycling business that collects items not usually accepted in mainstream recycling programs. The company has partnered with major consumer goods corporations such as Proctor & Gamble, Unilever, and PepsiCo to create a new global shopping platform that aims to change the packaging.
The project is called Loop, and is the first-ever global platform to work with major brands and retailers with the objective of shifting from disposable products to a durable supply chain, said Eric Rosen, a publicist for Loop and TerraCycle. "Consumers don't own the package – instead just the product," he said. "It's the modern-day milk man."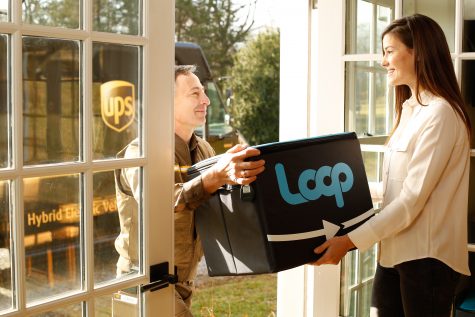 Loop consumers will be able to order their favorite products online and have them delivered inside a special durable carrying bag, with the products in reusable packaging that they will send back after the product has been used.
The only extra cost will be a varying deposit dependent on the product. "This is fully refundable once the pack is picked up, no matter what condition it is returned in," he said. Rosen added the hope is that as the platform gains traction, more brands will want to follow suit.
Loop will be launched in the Paris, France, metro-area on May 14 and in the northeastern U.S. May 21. It will then expand over time to other regions of the world, and plans to continue adding new retailers to integrate the platform, Rosen said.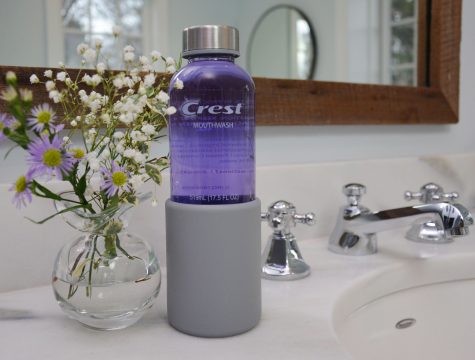 "We've had a very positive response from the public. I think the world is ready for Loop because consumers and manufacturers have come to realize that recycling is critically important to help a symptom, but it is not going to solve waste at the root cause," he said.
As more individuals become aware and speak out about our plastic problem, innovations policies are developing to combat it. Governments, businesses, and individuals must all work together to design a more sustainable system. "Education is key," Dr. Melton said.