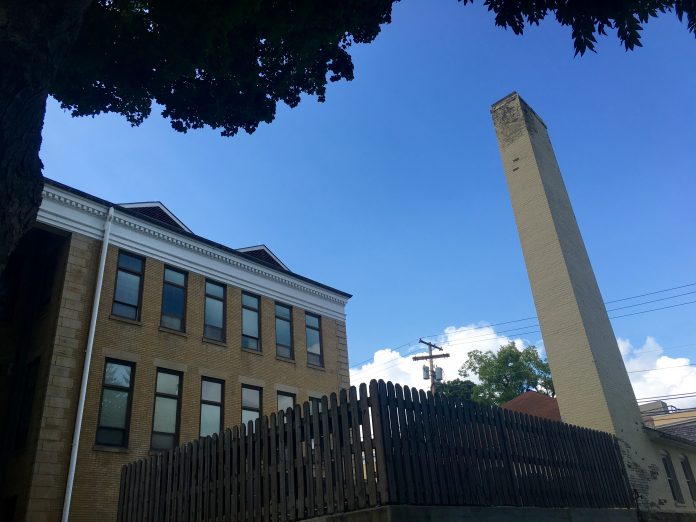 With migration season approaching, the Knutti boiler chimney has been uncapped as the new roosting habitat for Shepherdstown's resident chimney swifts.
The birds had been using the chimney in Sara Cree Hall for years, but a new roosting place had to be chosen with the plans to demolish Sara Cree and turn it into a parking lot. Sara Cree was one of West Virginia's largest roosting sites.
Knutti's chimney had been used before and naturally became the next option, but plans are in the works to build an additional site for the birds on University Avenue near the storm water retention area. Potomac Valley Audubon Society has taken over fundraising for this project, aptly named "raise the roost," and has been collecting donations for about a year. They have also recruited Harpers Ferry Job Corps to help with construction, and engineers at West Virginia-based Alpha Associates to assist in drafting the plans for the tower.
So far the tower is in the early stages of construction, said Audubon Society project manager Bridget Tinsley.
"We've finalized the tower design plans and those were approved by the university," she said. "We are now speaking with concrete consultants to put in the footer, the foundation of the tower. We're hoping that it can be put in in the next two weeks."
The final product is to be finished by October, said Tinsley.