Saturday I had the privilege of meeting Jerry Lachance, a 71-year-old Vietnam war veteran on a mission to promote other veterans.
Lachance is riding his bicycle from Key West, FL to the New Hampshire-Canadian border to raise money for Project Hero, an organization that helps veterans and first responders. The 10-year-old nonprofit uses adaptive bicycles and other means to help veterans and first responders who have suffered from lost limbs, post-traumatic stress disorder, traumatic brain injury or other debilitating injuries.
When I met Lachance, he offered to ride his bicycle in the rain so I could capture photos of him and when I asked if he was sure, he responded by saying, "Veterans have done more than this, there are soldiers that are still doing more than this. A little rain won't hurt."
Lachance unlocked his bicycle, an item precious to his heart.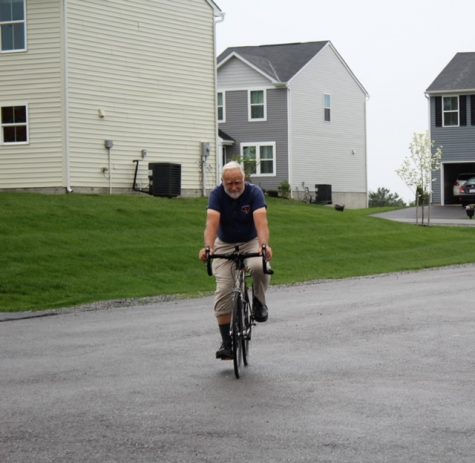 Lachance went on to tell me about the multitudes of people that asked when he was going to give up. He's already made the journey once, why bother making it a second time? Lachance again told me that there are people that are and have endured worse.
During his rides, the worst that Lachance has suffered is a second degree sunburn.
"Sunburns go away in what? Two, three weeks? Soldiers are dying. That doesn't go away," Lachance said.
During his trip, Lachance often camps or stays in firehouses.
"It's better than a hotel. I get a bed, a shower and I can even wash my clothes," Lachance said. "It's great."
Lachance shared stories of the people he's met during his trips. In diners he would meet other veterans and people wanting to help him in any way they could.
However, Lachance repeatedly said that this isn't for him and the attention shouldn't focus on him. What he's doing is for the veterans.
"I want people to know veterans are out there," Lachance said. "I work at a VA Hospital and I see how wars affect people. There are people younger than me that are dying, because of what they've experienced and seen."
Despite wanting the focus to be on veterans, Lachance expressed his happiness with people wanting to ride with him and share his story.
Lachance shared a story about a time when he was staying in Virginia. A woman contacted him to ask his he would ride with her daughter, a girl that struggled to use her legs.
"She tried to race me and was determined to win,": Lachance said. "And I'll tell you what, she was going pretty fast and almost did!"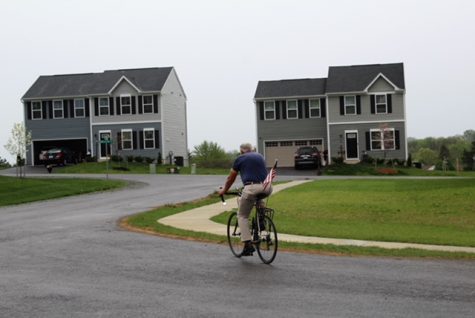 During Lachance's first trip, he biked in reverse, starting from New Hampshire and riding down to Florida. He raised $25,000.
Lachance's journey shows that when you believe in something, you are capable of doing great things despite age or disabilities.
To keep up with Lachance, follow his facebook page: Jerry's Ride