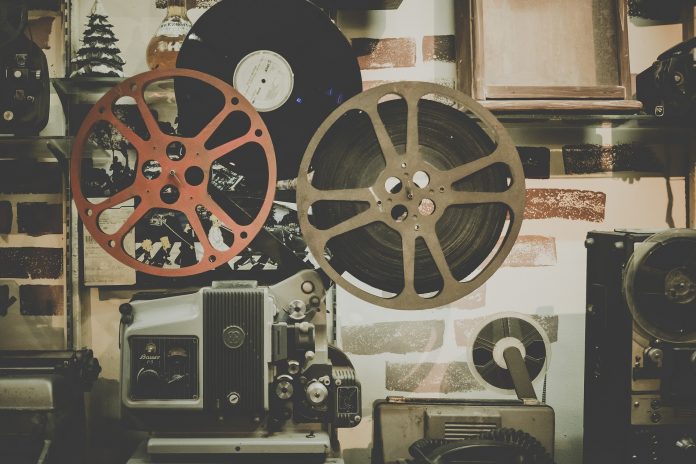 The 91st annual Oscar awards ceremony is here, and this year's nominations have been surprising. Despite some unorthodox choices, moviegoers have faith in the Academy to award the most deserving. Here are the films that should snag the gold statue. 
The first category, Visual Effects, is brim full of excellent work this year. The nominations are Avengers: Infinity War, Christopher Robin, First Man, Ready Player One, and Solo: A Star Wars Story. Though this is the second year in a row two hulks like Star Wars and Marvel compete, Steven Spielberg's Ready Player One is our prediction for the winner. Nearly 75 percent of the film is comprised of CGI. Where the film might be lacking in story, it is not lacking in eye candy. 
Costume Design offers a heartier variety of choices than last year's nominees did. The five nominees are Mary Zophres for The Ballad of Buster Scruggs, Ruth E. Carter for Black Panther, Sandy Powell for The Favourite and Mary Poppins Returns, and Alexandra Byrne for Mary Queen of Scots. Though Sandy Powell sees a return to extravagance and eloquence in The Favourite, our pick is Mary Zophres, who brings the wild west alive in the Coen brothers' most recent anthology film.  
Makeup and Hair is scarce with three nominees: Border, Mary Queen of Scots, and Vice. Vice offered an incredible transformation from Christian Bale, and a swath of convincing roles that earn it the nomination, but one cannot overlook the film Border, which has general audiences asking a lot of questions. It is a fantasy flick about trolls who solve crimes involving sexual abuse and child pornography. Border is definitely out there, but it doesn't disappoint in the department of facial prosthesis making it the Picket's pick for makeup and hair. 
The Original Score nominees this year include Terence Blanchard for BlackkKlansman, Ludwig Gorannson for Black Panther, Nicholas Britell for If Beale Street Could Talk, last year's winner Alexandre Desplat for Isle of Dogs, and Scott Wittman and Marc Shaiman for Mary Poppins Returns. Everyone wishes it could be Alexandre again for his great work on Wes Anderson's incredibly impressive new stop-motion feature, but it suffers from being entirely too forgettable. What isn't hard to forget, however, is Ludwig Goransson's epic score that paints a true anthem for the beautiful (and fictional) African country of Wakanda. 
The Production Design category belongs wholly to The Favourite's Fiona Crombie and Alice Felton. The story of Queen Anne would not be what it was without the incredible background scenery that is so unfortunately (but necessarily) darkened to the degree that it was. Sound Mixing is tough with contenders Bohemian Rhapsody and A Star is Born head to head, but we feel it belongs to A Star is Born for its masterful work exploring direction and space through live performance. 
Sound Editing is especially deserved by Roma, First Man, and Bohemian Rhapsody, but stand nothing next to the exquisite mastering in A Quiet Place, which uses its sound as a weapon against the audience, and functions solely because the sound was so well put together. Film Editing has two great contenders: BlackkKlansman's Barry Alexander Brown who really captures the aggressive essence of a Spike Lee film, and Vice's Hank Corwin. Our pick is Hank Corwin for the flashy movement and precise cuts he offers in the year's most challenging nominee.  
The Best Foreign Language Film category is a tough category for the avid fan of the Oscars as it isn't so easy to find where to watch all of the films. Luckily Roma and Cold War appear on the list (despite both being monochromatic), both of which are fantastic. We think Cold War could take home this year's for its somber yet comedic tone, which will surely tear your heart to shreds by the time you're through. 
Cinematography is a dangerous category to predict. Here is the place that exists the absolute art of a film, and without Roger Deakins on the list, the Academy's decision could go any which way. The Picket's choice goes to Robbie Ryan for his work on The Favourite. Lots of Kubrick-inspired low-light photography washes the film in a bleak, lonely grayscale. The impressive creativity in Robbie's use of the tiresome Dutch Angel and the approach to fish-eye filmmaking really solidify his place on the list of winners to come. 
The Original Screenplay category belongs to Nick Vallelogna, Brian Currie and Tony McNamara for their work on Green Book, which is heavy with topical charge, but never poisons its own mission. The Picket bets the best Adapted Screenplay goes to Joel Coen and Ethan Coen for The Ballad of Buster Scruggs. No writer/director duo knows how to tell a story or a folktale like the Coen brothers, and it shows in their newest Netflix Original Anthology film with the aid of talent like Tim Blake Nelson reading it to us.  
Pixar has the world excited with its lineup of sequels for older IPs. Before the Incredibles 2 wowed audiences, the animated short Bao by Domee Shi made them weep in what is undeniably the best animated short film this year, making it our pick for the Animated Short Oscar winner. 
The world of animation has been especially good to us this year. Brad Bird gave us Incredibles 2, Wes Anderson came back with Isle of Dogs, Mamoru Hosoda warmed out hearts with Mirai, Rich Moore and Phil Johnston serviced Disney fans with Ralph Breaks the Internet, and Bob Persichetti, Peter Ramsey and Rodney Rothman broke the Sony Cycle of Spiderman blowouts with arguably the greatest Marvel film of all time Spider-man: Into the Spider-Verse. There are so many reasons to pick any one of these movies, as they're all incredible works of art, but the most impressive, inventive and creative goes to Into the Spider-Verse for its incredible comic-book style and poignant thematic delivery. 
Best Supporting Actor is a no brainer for Sam Rockwell (two years in a row) for his work as former President George W. Bush, the likes of which we haven't seen since Bush. The Picket would like to see Regina King the winner for Supporting Actress for her super methodical sincerity offered in her role in If Beale Street Could Talk. 
Few actors are as devoted to their image in a role as Christian Bale. From losing 50 pounds to gaining 100, Bale puts his body through rigors hardly imaginable. Though this makes him a serious contender, his performance simply cannot surmount the power of Remi Malek's Freddie Mercury. The movement is uncannily close to the real Mercury, and he is just as loveable, rocking us to pick him as the year's Best Actor in a leading role. 
When transformative image and powerful performance intersect, you find an actress as successful as Olivia Colman is in The Favourite. The character of Queen Anne is superbly represented, and we at the Picket say she deserves the Oscar for Best Actress. Here is to hoping the winner's acceptance speech is as moving as Frances McDormand's was last year. 
When it comes to Best Director, acute capability is a huge factor, but when it comes to winning the most prestigious award in the business, distinction in style really sets a director above the rest. That is why we choose Spike Lee for his work on BlackkKlansman. A Spike Lee movie is so recognizable you can almost smell it, and that's due to his mastery of stylized filmmaking that has brought him from independent gems to A-list Hollywood features.  
Now it's time for the Big One. The award to end all awards. The Oscar for Best Picture. Our nominees this year include (strangely enough) Black Panther, BlackkKlansman, Bohemian Rhapsody, The Favourite, Green Book, Roma, A Star is Born, and Vice. A large list of very adequate contenders, among surprise from the Marvel blockbuster's inclusion. All of these films deserve recognition, and it saddens us to choose only one. The picture the Picket regards as the most deserving this year is Alfonso Cuaron's Roma. This black and white period piece examines the plight of struggling families in Mexico City. It is a marvelously relevant work, and a captivating film. Those who have not seen it, we recommend you check it out on Netflix as soon as you can. 
These are out picks for the best films and film-roles of the year. What do you think? Like our picks? Let us know on our social media @SUPicket!